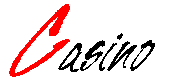 ---


Some History

Many decades ago, before 1960, casinos were illegal in the UK and there were loads of them. The 1960 Gaming Act made them kosher to try and drive out the crooks. That didn't do it and so the 1968 Act brought real tough rules in about who could have one of these lucrative money spinners. Eleven hundred smokey dives turned into 150 businesses owned by large-ish companies in the space of a couple of years. Now all but a handful of the 146 (UKGC quote includes poker clubs) left are owned by very big companies. The last remaining independent from 1968 is Les Croupiers in Cardiff who have always done things a little different.

In the 1990s new games were introduced, larger fruit machines and more of them allowed. Crucially the addition of direct debit card use brought greater access to people who did not traditionally gamble. Into the new millenium the rules of many games have changed to allow new types of bets and in 2005 the Gaming Board turned into the Gambling Commission (see Info) which now regulates real world and Internet Casinos licensed in the UK. There is now also plenty of good competition from online casinos with great bonuses.

Worldwide online casino action now accounts for far more than 50% of the casino game gambling. An increasing proportion of that is now via mobile devices, so check if they are mobile friendly if you intend to use them that way. In their way they offer greater variety of games and now even offer real dealers in a real world casino setting relayed straight to your screen. There are daily jackpots and promotions found in online casinos. Make sure to use online casino sign-up offers when you join a casino in order to get the best casino bonus possible. All of these new ventures are keen to attract you to them with bonus offers.

Everybody has different interests and preferences, which is why your ideal casino might differ from that of your friends. Comparing all of the various aspects can be an exhausting drain on your time, so it is difficult to find the sites that are most suitable for you, and you could be tempted by the first one you see. Alternatively you might be looking for a No Deposit Slots Casino. Fortunately, though, sites exist to make that information accessible and make it easier for you to find the best.

If you want to narrow your search down to just those online casinos that are licensed and authorised to operate in your location, especially if you are in the UK or Scandanavia, then your quest will be shorter if you use the reviews in your country.

Right now we are seeing constant change in the casino industry and online casinos are engaging more and more new players to play online casino games from the comfort of their home. New to the casino world, or otherwise, you will encounter a vast array of different casino games. Rules for these are getting stricter all the time as the UKGC imposes on them.

UK Casinos
Each UK casino (there are more than 140) on mainland Britain is organised in such a way that the Gambling Commission regulations aply. If you decide to Play Online Slots UK at an online casino make sure it is licensed and regulated by one of the forward thinking Governments of the world, which also adopts the code of conduct of the Interactive Gaming Council (IGC).

The rules are steadily changing as the distant memory of the 1968 Gaming Act, which created the Gaming Board, fades under the bright spotlight of

the real world. Change has brought a bigger edge for the casino operator and more ways to take your cash but more choice in the type of game and bet that you can have.

We promote only licensed and regulated casinos, so you can be assured of a safe and fair gaming experience when playing at any of the casinos that they advertise. To find out more about game selection, withdrawal times, customer service and bonuses at many of the top online casinos then Value Town is a site definitely worth visiting.

In 2002 new games were introduced and since then, casinos, in the UK and the rest of the world, have been buying the rights to deal games invented recently that intend to attract the newer customer for whom the old stalwarts, Blackjack and Roulette, are a little boring.

Slot machines and games have proliferated online and in real world casinos so that they number in the 1000's. Many are themed with famous people or films or sports. You can bet just after a blockbuster movie is released there will be a slot style game introduced to your local casino or your online casino.

The traditional centres of casinos in the world, London, Monte Carlo and Las Vegas, have now been over-shadowed by the emerging markets of Singapore and especially Macau. Macau has easily the biggest gambling turnover in the world, more than three times that of Las Vegas. In 2012 Singapore surpassed Las Vegas for gaming revenue but the last 2 years has seen a decline there after a crackdown by the Chinese government on corrupt officials.

Some casino markets have disappeared, Russia for example, as governments attempt to regulate and remove illegal gambling elements from their society. On the other hand there are emerging markets such as Thailand who are trying to stop the flow of money from their citizens going directly to those casinos just across the border in Burma.

One thing is for certain, there will be more casinos in the world in the future and there will likely be fewer casinos online as existing companies merge to form more powerful operations.


UK Casino Groups

There are five main groups; Grosvenor (53), Gala (0), Genting (46), London Clubs (0), A & S Leisure Group. (6) Rainbow Casinos (5), Caesars Casinos (8)

Visit the casino location page for all the head offices.

United Kingdom Gambling Commission (UKGC)

The Gambling Commission was set up under the Gambling Act 2005. It has taken over the role previously played by the Gaming Board for Great Britain in regulating casinos, bingo, gaming machines and lotteries.

All regulatory bodies can be found on the Gambling Information page.

Before you transfer any money into a gambling account you should check that the organisation you plan to gamble with is licensed by the Gambling Commission.

Licensed gambling businesses must display that they are licensed and provide a link to their licence register where you can see what type of activities they are allowed to offer and also if the UKGC have taken any regulatory action against them.

If there is no regulatory action listed, then they have not taken any action against them.

You can also see their address, website domain names, trading names and current licence status.

What to look for on a casino website

Check whether the website is displaying a British Gambling Commission licensed status.

Check whether you can click directly through to their public licence register and if it shows the licence of this business.

Check the terms and conditions for each gambling product - this will help you understand exactly what you are betting on so you can make an informed decision.

Look for any restrictions on introductory offers or bonuses (like a minimum spend level before the bonus is paid).

Confidential intelligence line

If you have information about unlicensed or criminal activity related to gambling, or you want to tell someone about non-compliance by an operator you can call the confidential intelligence line.