Casino and Online Gambling in Romania
---
It has been the case for along time that the United Kingdom possesses the most advanced and free gambling regulations in the world, with the most developed gambling businesses because of these facts. This has come under threat from liberalisation of gambling laws around the world, especially in the United States and Romania.

Now in 2022, every way that you can place a bet in the UK you can do exactly the same in Romania, even the advertising for gambling products is as widespread with the same techniques as in the UK. With the looming shadow of more restrictive regulation in the UK from a new government gambling white paper, Romania may well be about to take the lead in freedoms to gamble.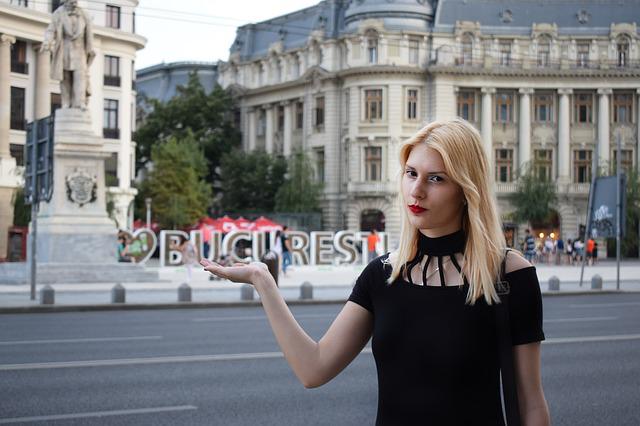 Image by Maura Nicolaita from Pixabay
Casinos

From 1945 to 1989 Romania was part of the Soviet Union and communist rules dictated that gambling was illegal and amoral. After the fall of the Berlin wall democracy was soon on its way along with freedoms to develop business and the first casino opened in 1991. Casinos opened around the country but mostly in the capital Bucharest. Tough trading conditions in 2020 due to the pandemic has meant several have closed but five are still trading in the capital.

Online Casinos

Gambling has never been illegal in Romania and in the beginning of the internet if you wanted to bet at a casino online hen there was nothing to stop you. Since being admitted to the European Union in 2008 the country has adopted the broad set of rules that EU countries mostly have in place. This means any licensed casino from any part of the EU is legal in Romania.

There are now online casinos regulated by the Romanian National Gambling Office so sites need an NGO license now to offer betting opportunities to citizens within Romania. They have a blacklist of operators who breach NGO rules and actively pursue them but this also breeches some of the freedom to trade laws of the EU.

Bookmakers

IInternational companies and small independent bookmakers have both a physical presence in the country as well as online and you are able to bet on any legal sport from anywhere in the world. Some of the big international companies have withdrawn since 2015 when the NGO began insisting they hold one of their licenses.

Lotteries

Apart from EuroMillions there is a state run lottery known as Loto. It is a 6/49 lottery and so the jackpot odds are 1 in 13,983,816. There is also a 5/40 game which is known as loto 5/40. Top prize is usually between €1million and €1.5 million.

Bingo

Land based Bingo halls exist as well as their web based counterparts. These are very similar to those you can find in the UK.

Poker

There is one dedicated poker room in the capital city Bucharest as well as all the international websites. International poker tournaments are held in Bucharest.

Gambling Tax

The one major difference with gambling in Romania to that of the UK, and what will hold it back unless it is changed, is the gambling tax. Previously there was a 1% winners tax on cash-outs for players up 66,750 RON (Romanian leu), equivalent to about €13,500, 16% on winnings over that number.

From 1 August 2022 new tax on winnings laws have come into force;

Up to 10,000 RON (about €2,000) there is a 3% tax. From 10,000 RON to 66,750 RON (€2000 - €13,500) tax is 300 RON + 20%. Over 66,750 RON tax is 11,650 plus 40% of profit!!!!

This is the government getting desperate and having no understanding of gambling. It will backfire if they persist with these punitive taxes as gambling will move to the black market.
---