Introduction

The world has slowly shifted towards digital entertainment: online slot machines, virtual reality, video poker, etc. This means thousands of people still enjoy playing old-fashioned card games, this time around in both land-based and online casinos. There are hundreds of card games available in online casino websites, some of which require skill, sheer luck or experience. With this large pool to choose from, picking the best might be tough. This article will discuss three of the best card games you can enjoy in casinos and win whooping cash simultaneously.


Blackjack

Blackjack is one of the most famous table card games in casinos and has one of the sweetest Return To Player (RTP) among all other table card games. This game is perfect for in-depth thinkers, and the rules are quite simple to understand. To play, a player must have a higher hand, which is in points not above 21, than the dealer. To get a higher hand, a player requests extra cards or continues playing with points already available. The game level ranges from simple to difficult, with each requiring a specific and tough strategy. Several types of Blackjack games are available online: Vegas Strip Blackjack, Double Exposure Blackjack, Single Deck Blackjack, Classic Blackjack, and the most famous European Blackjack. Each type of Blackjack is assured to give premium entertainment, and the rules of each are beginner-friendly with easy rules. The game does not require a grand strategy to win. Sticking with the game's basic strategy gives the greatest chance of getting a big win.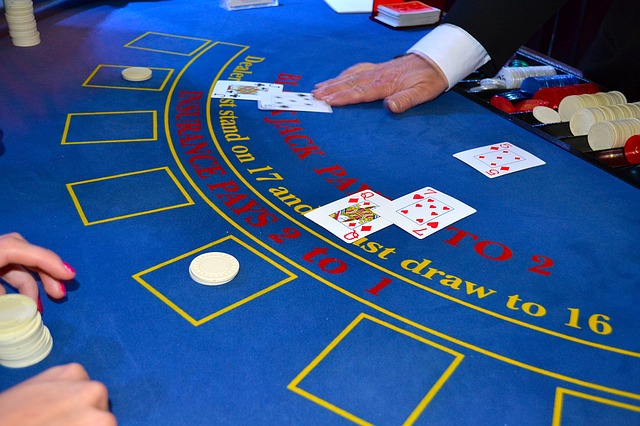 Image by englishlikeanative from Pixabay
Baccarat

Also known as Punto Banco, Baccarat is one of the first games players come across in almost all Slot machines. The game is based entirely on luck paired with easily understood rules, not strategies, although experience plays a part in the chances of winning. Like every card game, Baccarat has a simple basic rule; guess a hand not far from 9, or a Tie will occur. To take a guess, players place a stake on the Punto, Banco or Tie. Many experienced Baccarat players know never to place a bet on the Tie since doing so results in losing $14.44 out of a $100 stake.

are different types of Baccarat available online: Baccarat Pro, Punto Banco Pro, Punto Banco Pro Low Limit etc.


Poker

Rather than put players against the house, Poker pitches players against one another, allowing players to pick their opponent. Unlike the previously mentioned card games, Poker requires tons of fine-tuned skills, well-planned strategies and experience since the game's rules are quite complex. There isn't a universal strategy when playing Poker. It's all about taking advantage of the opponent's blind spots and constantly improving at the game to prevent losing. To remain at the top, players usually pick average opponents who aren't skilled or experienced to play against. Since Poker offers better chances of consistent and regular winning, several players, in a bid to get better, enroll in Poker courses and training to gain the necessary tools required to be a pro.


---