The Story of Charles de Ville Wells, the Man Who Broke the Bank at Monte Carlo
---

Over the years, there have been many people who have tried to cheat the casino, and some have managed but many more have failed. Some of those who have managed to do so have become famous, but there is one man who became more famous than anyone else who tried, and he went by the name of Charles de Ville Wells. Keep on reading to find out more.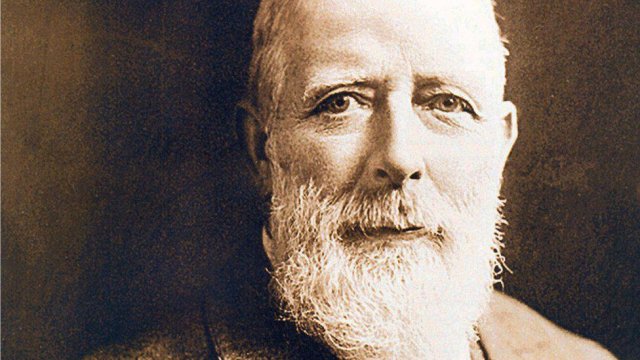 The Man, the Myth, the Legend: Who Was Charles de Ville Wells?
Charles De Ville Wells, born in Broxbourne, Hertfordshire, on the 20th of April 1841, was an English fraudster and gambler. He is now known as the "Man Who Broke the Bank at Monte Carlo" after he had a number of successful gambles there in 1891. There is much more to the story of Charles de Ville Wells, however, so read on to find out how we went from rags to riches and what happened along the way.

His dad was Charles Jeremiah Wells, a lawyer and a poet, who the legendary poet John Keats once wrote a sonnet about. His mother, Emily Jane Hill, was the daughter of a schoolteacher from Hertfordshire. When he was just a couple of weeks old, his family made the decision to move to France, where they lived in Quimper before moving to Marseille.

In the 1860s, Wells worked as an engineer in the docks and shipyards of Marseille. In 1868, he invented a device that could be used to regulate the speed of a ship's propeller and sold the patents to this device for 5,000 francs, which was about five times his yearly salary.

In 1879, he moved to Paris, where he managed to persuade members of the public to invest in his fraudulent scheme to build a railway track. He made off with all of his clients' money, and was charged and convicted by a Parisian court. He moved back to the United Kingdom, where he persuaded people to invest in what he declared were inventions that he had created. One of his victims lost about £19,000, which is around £1.9 million in today's money. If you want to find out more about the story of Charles de Ville Wells, follow the link.

Breaking the Bank
Wells went to the Monte Carlo Casino at the end of July 1891, and it was here that he became a legend. At the start of every day, every games table in the casino was funded with 100,000 francs, which was called "the bank". If someone won a lot and this reserve money could not pay out the winnings, then a black cloth was placed over the table, and the player was declared to have broken the bank.

Just after 11pm on the 28th of July 1891, a balding and short man made his way out of the Casino de Monte-Carlo and started walking back towards his hotel. Every pocket was stuffed with cash, and he had a number of bags that were also filled with money. This was Charles de Ville Wells, and he had just taken the Casino de Monte-Carlo to the cleaners.

He slept with his money under the pillow, and then went back the next day. For five days in a row, Wells played cards and roulette with such aggressiveness that it seemed certain that he would eventually lose all his money. A lot of people gathered round the table to watch him bet with large sums of cash, and he just kept on winning - he arrived in Monaco with £4,000 (about £400,000 in today's currency), and he left with the equivalent of £4 million. As he left, a black tablecloth was placed on the table to show that he had cleaned the casino out.

Come the end of his five days in Monaco, he was being tracked by detectives and experts were monitoring all of his moves, trying to work out what his secret was.


The Method to His Madness: How Did Wells Pull It Off?
His spectacular success turned him into a celebrity overnight, and a song by the name of "The Man Who Broke the Bank at Monte Carlo" was sung wherever he went in the UK. The authorities were convinced that he cheated - how on earth could a man take 30 spins on a roulette wheel and win 23 of them? Giving Wells' previous crimes, they were probably right to suspect him, but he always said he was innocent.

His winnings, he declared, were because of six years of studying gambling and the fact that he had the courage to ride the crest of a winning streak. He said that anyone can play and imitate him, but that most gamblers have one defect which is that they lack courage. It is rumoured that his first bet was on number 5 with odds of 35:1, and he won. Before long, he had won £20,000 and managed to break the bank no fewer than six times.


From International Stardom to an Unmarked Grave: The Fall of Charles de Ville Wells
Despite having more money than he needed, the following year he returned to the tables. However, his luck was no longer with him since he lost every penny that he had. To make matters worse, he convinced investors that a yacht needed to be repaired after a fire, and lost their money at the table. On his return to the UK, he was a wanted man.

Wells evaded the British authorities and sold five of the six ships that he had before he fled to France. There, he shovelled coal to try and make ends meet, but he was soon arrested by the French authorities. They had not forgotten about his railway fraud a number of years earlier, so he was arrested and repatriated to Britain in exchange for his final yacht. He served six years of an eight-year sentence.

He went on to carry out more fraud and spent another seven years in jail, five of those were in a French jail. When he was released, he did not have long left. He died in 1922 at the age of 81, although some sources disagree on the year and the location.


Would You Like to Try Breaking the Bank Yourself?
After reading that intriguing story about Charles Wells, we are pretty sure that you have a bit of an urge to try and break the bank yourself. If you do, then you are going to obviously need a great online casino to play at, and they do not come much better than this one. Here you can find plenty of roulette variants to keep you highly entertained.

---