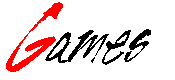 ---

Welcome to gambling games.The Ancient Greek and Egyptian civilisations developed Dice to make random decisions and a game similar to Backgammon some 5,000 years ago. Its been a wild time since then.

Essentially you can gamble, bet or wager on the outcome of anything. Some games however, have been developed for the express purpose of using the thrill and risk of gambling as a constant theme. Some have lost their original parlour game status and drifted inevitably into the clutches of the gamblers. Others are just there to have money thrown at them.

Poker is currently the most popular form of gambling game in the world and online poker has created most of the new stars of the game, many winning millions of dollars in prize money and cash games. Many of the world's leading online poker rooms offer sign up bonuses and free tournaments to get you started .



Online Gambling games are fun and serious things, just as they are in the physical world. The extra edge that money adds to a game is a special feeling that is difficult to match. It is also difficult for many people to control the gambling instinct. Still more common is the in-built reserve of people that makes it impossible for them to grasp the risks and how small or large they can be. For them it is a case of being afraid of the unknown.

Richard the Lion-Heart (Cœur de Lion), during Third Crusade (1189-1192 C.E.), outlawed the playing of backgammon amongst men below the rank of knight. The effect of the game was such that crusaders lost their future bounty whilst gambling and fled the army as there was no longer any point risking their lives.

Card Games and Dice Games form the majority of games that are gambled upon. With relaxation of many casino rules and online regulations around the world, new games are appearing all over the world and especially on line. Three trasditional games still stand ahead of the pack. Poker, Backgammon and Mahjong are the most popular gambling games and continue to gather devotees.

There are however plenty of popular games around the world that involve money transaction, like Bridge for instance which we do not cover here. Rummy games are all over the world and often played for money. There are many coin based strategy games like spoof which have multiple variations and rules. If you think we have missed something or a game that needs covering please do drop us an email.
If you are looking for explanations of casino games they are found in the section dedicated to Casinos. Click here to go straight to Casino Games
---