Land based and online casinos in Sweden are legal, regulated and licensed by the state as well as all other forms of gambling, both online and offline. There are two main legal instruments that govern gambling in Sweden; the Casinos Act (1999) Kasinolag and the Lotteries Act (1994) Lotterilagen. These acts ensure that gambling in the nation remains under the control of the Swedish state and its agencies only.

Gambling is still a monopoly run by the state in Sweden although the European Union is challenging this in the European Court of Justice. However the Swedish laws do not criminalise players who play in foreign online casinos, nor does the government order ISPs to block foreign sites. So we recommend using a search engine to find Swedish focused online casnios and slots. Unlicensed operators are prohibited from advertising on the Swedish market, and these laws are properly enforced.

Basically the government has split the world of Swedish controlled gambling into 2 parts. The popular horse racing branch of betting is run by the company Horse Racing (ATG) and they operate the state "tote" and other type of bets on trotting races which is the main horse racing in Sweden.

Svenska Spel is the other arm which runs an online sports betting website for other than horses, as well as online casino and four state runs casinos.

Payment methods
Swedish online casinos have a few payment methods that are quite unique for their market. They are very popular for many reasons, one of them is the lightning speed withdrawal time. Often when a Swede request one they will have the money in their bank account within minutes.

The 3 most interesting and by many considered to be best payment methods in Sweden are:

Swish
Swish casino is a term used in Sweden to describe the casinos that use the mobile payment technology "Swish" to instantly transfer money between one and another. The casinos started to incorporate it in the beginning of 2019 and have already become one of the most popular used ones.

Zimpler
Zimpler is a term used in Sweden to describe a casino that accept players to deposit with an invoice. It is a new and a somewhat controversial method to use for casino play. It is, however, still one of the more popular ones – and – one of the fastest.

Trustly
Trustly casinos is a term used in Sweden to describe online casinos that uses Trustly's technology for bank transfers. It is as the ones above lightning fast and the customers will see the money from their winnings withdrawn to their bank account within minutes from requesting it.

Casinos
Through its subsidiary Cosmopol Casino, Svenska Spel operates four casinos, one in each of Stockholm, Gothenburg, Malmö and Sundsvall.

Games that can be played in these casinos are the internationally recognised types with Stockholm having a selection of the less seen variants like Sic Bo and Three Card Poker.

None of the casinos are 24 hours, opening in the afternoon and closing early morning, Stockholm at 5 a.m. but the others earlier. You have to enter with I.D. and you must be 20 years old to get in.

Poker is very popular in Sweden and all the casinos have poker rooms with poker tournaments every day.

Sports Betting
Sports betting is moderately popular but not to the scale it is in the UK. Svenska Spel operates the sports betting website that is state run. It is not as sleek as its international rivals so we do not recommend at the moment.

ATG (Tote)
ATG outlets are everywhere. They offer all the standard horse racing (all trotting events) bets like Win, Double, Show (in the top 3), Quinella (dual forcast), Exacta (straight forcast) and the Trifecta (first 3 in correct order).

They also offer a range of V bets which are V4, V5, V64, V65, V75 and V86. These are all versions of a jackpot similar to the UK's Tote jackpot. V4 is just a four legged jackpot with multiple picks if you wish.

V75 is Sweden's tote jackpot but you get consolation prizes if you get 5 or 6 correct. The minimum bet per line is 0.06 Euros. This is a Saturday only bet.

"Harry". Harry is a computerized smart quick pick, designed to help players who feel they do not have enough knowledge or time to analyze races. With a Harry bet the computer picks the horses for you, not at random, but on the basis of other player's betting. This means that the bet generated will embrace both favorites and longshots. This is a type of lucky dip and is popular.

There are 30 tracks and 10,000 races per year to bet on.

Bars/Hotels/Corner Shops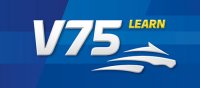 Svenska Spel conducts sales through approximately 6,700 agents, 2,000 restaurants, pubs and bingo halls. Many small shops will have the ATG symbol outside of the shop to show they take the popular V bet forms for racing bets. It will look similar to the image on the right and may be small amongst loads of other symbols or a big one on its own attached to the main head board above the shop entrance.

Fruit Machines
The game machines in Sweden are known as (VLTs) video Lottery terminals and they are operated and owned by Svenska Spel. These types of game machines are Miss Vegas and Jack Vegas. Jack Vegas are the oldest in the gambling industry and they are mostly found in restaurants and bars. Sweden has around 6000 VLTs.

Poker
Swedes take to poker easily. Its popular and all the casinos offer it but there is a thriving online poker scene as well.

Lottery
Viking Lotto is a cooperation between the national lotteries in Norway, Sweden, Denmark, Iceland, Finland, Latvia, Lithuania and Estonia. Viking Lotto started in 1993 and was the first of its kind in Europe.

The original Swedish Lotto was created in 1896 and underwent many changes until becoming the modern Swedish Lotto, which was officially launched in 1980 and is run by the Svenska Spel Company.

To play you choose 7 numbers from 1-35. There are five Swedish Lotto prize categories and to win the jackpot, players must correctly guess all seven regular numbers. To win second prize you have to get 6 numbers and one of the bonus numbers. The Sweden Lotto increases the chances of winning by drawing two different sets of winning numbers with each draw. It also offers four bonus numbers for each set, meaning that 22 balls are drawn every Wednesday and Saturday. The bonus numbers are not used towards the jackpot, but count towards the second place prize only. All the prizes are offered in a one-time, cash payment only.

There are no set prizes but it varies on the pool size and how many winners of each section there are. The five different prizes are match 7, match 6+1, match 6, match 5 and the bottom is match 4. Highest ever jackpot is SEK144 Million.

---