The Biggest Betting and Gaming Wins of All Time:
You Too Can Shoot for the Stars
---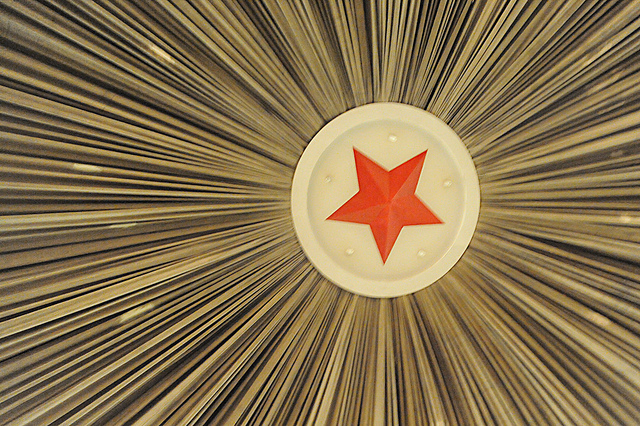 "Star" (CC BY-SA 2.0) by  Tormod Sandtorv 
When the stakes are high and the game is long, anything can happen. The betting world is full of opportunities to win big - and you don't have to be a high roller to do it. Provided you've got the right blend of timing, foresight and insight, you can turn something small into something record breaking.

Of course, rewriting the history books isn't easy, but that doesn't mean it's impossible. If you wanted to win the World Series of Poker and top Jamie Gold's 2006 recording breaking $12 million win, you could. After learning the basics of poker, you can gradually work your way through the stakes, learning about the concepts such as range merging, four-betting and bluffing before you eventually won a coveted bracelet.

Basically, what we're saying is that you could become a record-breaker in the betting world if you were to put in the time and effort. However, before you can shoot for the stars, you need to know where the stars are. With this in mind, we've put together a rundown of the most impressive betting records so you know exactly what you have to do in order to become the top of the stakes.
Small Stakes Punter Wins by Much More than a Nose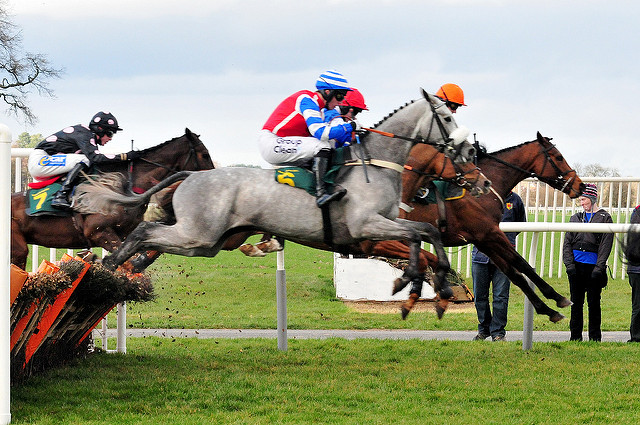 "Horse Racing" (CC BY 2.0) by  Paolo Camera
Horse racing might be the sport of kings, but that doesn't mean the average Joe can't bank a king's ransom. Over the years we've seen plenty of punters bash the bookies at some of the biggest events in the industry. From Ascot and Cheltenham to the Guineas, the top races have produced some top results. For example, in 1996, Frankie Dettori went on an unprecedented run of seven wins from seven races at Ascot, Darren Yeats was able to turn a £59 stake into £550,000. 

However, as impressive as Yeats' 25,000-to-1 win was, it pales in comparison to Fred Craggs' £1 million windfall. After spotting some potential in three runners - Isn't That Lucky, Racer Forever and A Dream Come True - Craggs placed a £0.50 bet on the 2,000,000-1 shot. When the final race was over, an elated Craggs was able to collect his seven-figure win and celebrate his 60th birthday in style.
When a Single Spin Turns into a Record-Breaking Win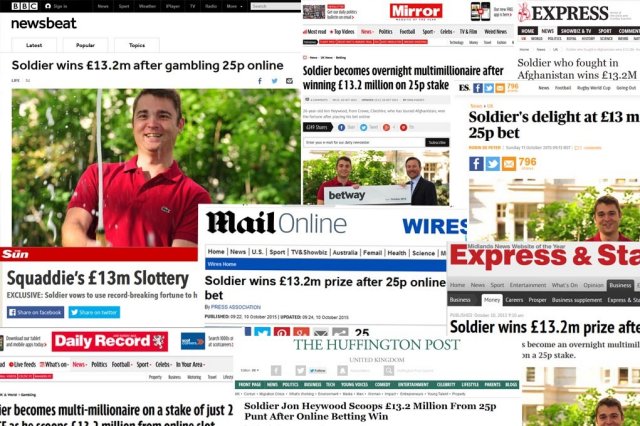 Image source: Betway
When it comes to potential, slot machines are not only hard to beat, they're virtually impossible to beat. Naturally, progressive jackpot slots receive top billing in the online industry thanks to their ability to turn the collective efforts of players into major payouts. Major Millions, Clover Rollover and Life of Brian are all big players in the world of jackpot spinners, but none can top Mega Moolah.

Thanks to the UK's Jon Heywood and Betway, Mega Moolah will forever be known as one of the best online slots in the world. After scrolling through the Betway Casino lobby, Heywood decided to throw just £0.25 Mega Moolah's way. The five-reel, 25 payline slot has always offered £1 million+ jackpots, but back in October 2015, things were taken to a new level. One spin later and Jon Heywood was inducted into the Guinness Book of Records after banking the largest slots win in history: £13,209,300!
eSports Players Turn a Game into a Seven-Figure Win
eSports may be an emerging force in the iGaming industry, but that doesn't mean it's not capable of producing some big money winners. Today, if you look across some of the major online bookmaking platforms, eSports competitions offer some prime betting opportunities. Beyond these links to the betting world, poker organisations such as the Global Poker Index are now modelling their products on eSports' biggest industry players.

Part of the reason for iGaming's interest stems from the fact the industry is projected to be worth $696 million/£569 million according to NewZoo in 2017. For anyone thinking of exploring the eSports arena, it's worth noting the achievement of Wings Gaming. The Chinese eSports team entered the record books in 2016 after winning the International 2016 global DotA 2 Championship. After beating teams from around the world, the five pros banked £7,055,020.

Although that purse might have to be split between each member of the team, it was still the largest eSports prize in history and yet another example of how a bit of skill and timing can pay dividends. As we said at the top of this article, the betting world is a wonderful place to turn something small into something life-changing regardless of the stakes you play for and the above examples have shown that.

Whether it's a spin on the slots or trip to the races or a computer game showdown, whenever you combine money with uncertainty, there's always a chance to do something special, Maybe you won't become a record-breaker anytime soon. However, with so many entertaining options available inside the betting world, you can certainly have some fun trying.