| | |
| --- | --- |
| orse | alk |
Who Do you Fancy for the Grand National 2013?


There is no other race that captures the public imagination quite like the Grand National. It is one of the most gruelling races of the year and nothing quite compares to the drama involved. As a result, you can expect that the Grand National race 2013 at Aintree will be one of the highlights of the sporting calendar. With an incomparably rich heritage and an anticipated 500-600 million viewers watching across the world, the stage is set for this year's Grand National.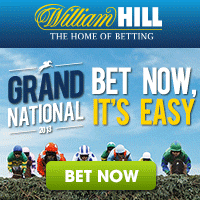 This year's winner will join a long list of impressive names considered legends of the sport. Although the first winner of the Grand National in 1836, The Duke, has been largely forgotten, there have been plenty of memorable moments since then. In 1956, Devon Loch became one of sport's all time dramatic losers, inexplicably falling just yards from the line, wasting a seemingly unassailable lead.

Over a decade later in 1967, Foinavon became the race's most unlikely winner, when the 100-1 outsider took advantage of a huge pile up which ruled out the favourites. The very fence where they fell is named Foinavon in honour of the 1967 winner. The following decade was dominated by Red Rum, who notched up three victories and two second placed finishes in the race. Incredibly, Red Rum's trainer Ginger McCain would return in 2004 to train Amberleigh House to victory too. However, perhaps the most heart-warming and famous winner is Aldaniti, who romped home in 1981 with Bob Champion. The jockey had been diagnosed with a serious cancer just two years earlier.

If this year's race is half as good as last year, then we should be in for a treat. Neptune Collonges won thanks to a photo finish, to become the first grey horse to win the Grand National since the 1960s. As always, it is difficult to pick out a favourite from the field. However, the online betting odds on quality sites such as William Hill indicate that On His Own is among the favourites, having fallen at Beecher's Brook last time round. The pre-race favourite from 2012, Prince De Beauchenes is also likely to be in the mix this year, as is Seabass who ran a strong race last time. Whoever does finish first past the post at the end of a gruelling race over thirty fences will rightly be considered a true champion.