---
Unlike the big neighbour to the north (USA), sports betting has been legal and described within federal government legislation since 1947. Amendments to the law were made in 2004 to officially ratify online sports betting as legal so that licensing of international gambling operators could take place and earn revenue for the Mexican federal government. The Secretaria de Gobernación (Secretariat of the Interior), or SEGOB, issues permit to bookmakers, sportsbooks and casino within Mexico along with international gambling portals.

Games are listed in the law and cover nearly all sports as legal betting opportunities, only ruling out games of chance. So for instance you can not bet on lottery numbers and roulette needs a casino permit from SEGOB. However dice is named as legitimate along with chess, dominoes, billiards, bowling and all types of horse racing, car racing and any sport that involves a ball. Even the oldest known ball game in the world, Ulama, once played by the Aztecs, Maya and Incas, and making a comeback, can be bet on.

Image by cortesab from Pixabay
The history of gambling in Mexico is quite troubled as with widespread sports betting amongst their friends across the border in the United States came organised crime. The 1947 law began the process of cleaning up gambling in general, and sports betting in particular. Again trouble arose with the advent of large drug cartels in the 1970s using any means possible to wash huge quantities of U.S. Dollars and sports bookmakers were obvious targets.

Today sports betting in Mexico, or apuestas deportivas mexico in Spanish, is heavily dominated by online betting with many Mexican based companies being awarded SEGOB permits as these are much less prone to criminal influence and manipulation.

A license confirms the legality of the activities of the bookmaker's office. The commission issues the permit after checking the betting resource for compliance with the requirements. If all the standards are met, the bookmaker receives a license for a strictly defined period. Upon completion, re-inspections are carried out. The possibility of renewing the license depends on their success.

Football

Most popular betting sport in Mexico is football. Amongst the Spanish speaking countries of the world football ranks highest in popularity and it is no different here. Liga MX, the top professional football division in Mexico, is the most common target for money and is the strongest in the North American continent and rivals that of Brazil and Argentina. Next most popular is the English Premier league and then La Liga (Spain), Serie A (Italy), Bundesliga and then MLS which is major league soccer in the USA.

International Sports

With internet gambling and streaming TV comes access to worldwide sport and it is no different in Mexico. Behind soccer Mexicans bet on major sports of the world especially boxing, tennis, NFL, UFC (Ultimate Fighting Championship), basketball and baseball.

Esports

The trend towards betting less physical sports is mirrored in Mexico. Most bookmakers will offer you prices on the big leagues, CS:GO, DOTA 2, League of Legends and Starcraft as well as some less well known.

Minor International Sports

Not very popular for betting but Mexican bookmakers will copy prices laid down by the big European bookmakers or some Vegas sportsbooks and take relatively small bets on minor sports like Jai Alai, handball, cycling, motorsports, darts and rugby to name a few.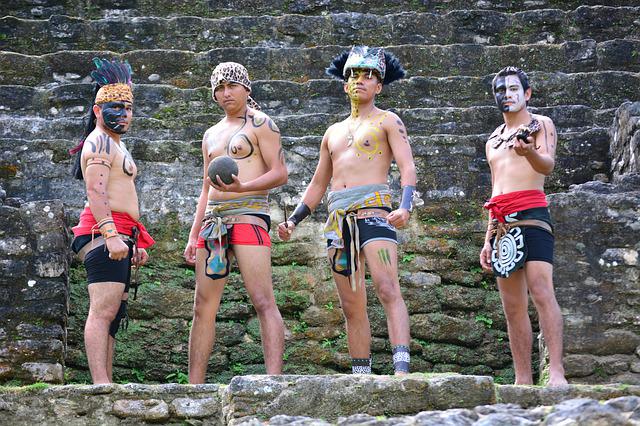 Image by Eric Cal from Pixabay
Popular Mexican Sports not bet on

Charreria is the national sport of Mexico and is very close in substance and style to rodeo in that it encompasses disciplines of horse riding, bull riding, roping, catching and bringing down as well as horse stunt riding. There is no betting on this.

Lucha Libre is a Spanish term for free wrestling which is a popular TV sport featuring its colourful masks, costumes and crazy acrobatic stunts.

Taekwondo surprisingly has big participation in the country but tournaments do not have a big following, TV coverage or bookmaker odds. It might however explain the relatively large number of bets on the UFC market.

Blood sports

One of the few countries in the world where not only blood sports are allowed but betting on bull fighting and cock fighting is legal. To show its popularity the largest bullring in the world is the Plaza Mexico in Mexico city.

There are a number of the 31 states which make up federal Mexico that have banned all bloodsports including Sonora (first to do so in 2013), Guerrero (2014), Coachella (2015) and Quintana Roo (2019). Earlier this year in May a federal judge ordered a suspension of all bull fighting at the Mexico city stadium to then go on to confirm a complete ban in June. Plaza Mexico is fighting the ban in the courts.