Exploring the Differences in Sports Betting
Between the US and UK
---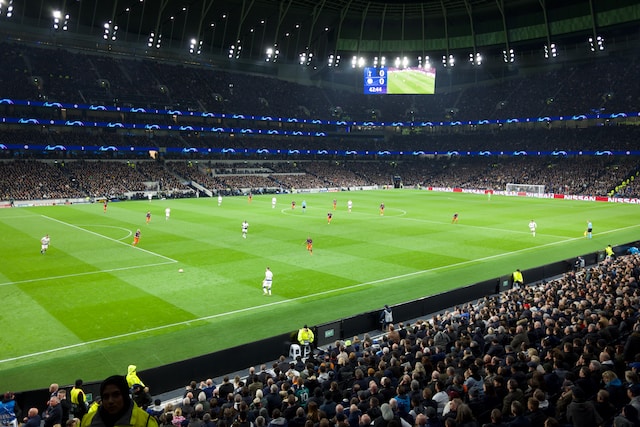 Photo by Tim Bechervaise on Unsplash
Sports betting is a popular activity in both the United States and the United Kingdom, but there are some significant differences in how it's done in each country.

In the US, most sportsbooks require you to be physically present at their location in order to place a bet. In contrast, in the UK, you can place bets online or via phone from anywhere in the country. Additionally, when it comes to online gambling sites available to bettors from either country, those based out of Europe often offer more options than American sites do due to less restrictive regulations.

Moreover, some US states have restrictions on what types of bets can be placed, such as not allowing single-game wagers or prop bets, all forms of sports wagering are allowed in the UK with no restrictions.

Furthermore, when it comes to taxes on winnings from sports betting, they are much higher in the US than they are in the UK. Winnings earned through gambling activities within Britain are tax-free while Americans must pay taxes on any profits they make from placing bets on sporting events.

Therefore, if you're looking to potentially make money from sports betting then it's definitely worth considering doing so in the UK instead of the US.


How to Comply with US and UK Law When Placing Bets on Sporting Events

When placing bets on sporting events, it is important to comply with the laws of both the United States and the United Kingdom. In the US, gambling is regulated by state law, so bettors must check with their local authorities to make sure they are in compliance. In the UK, all forms of gambling are regulated by the Gambling Commission. It is essential to be aware of any restrictions or regulations that may apply in your jurisdiction before placing a bet.

Additionally, it's a good idea to be aware of any taxes or fees that may be associated with placing a bet. Depending on where you live, there may be different tax rates for winnings from sports betting. Finally, you must ensure that you are using a reputable and secure online betting site when placing bets on sporting events. This will help protect your personal information and ensure that your funds are safe and secure.


Changes in Legislation Are Driving Growth in the Industry

Since the US Supreme Court ruled against a nationwide federal ban on sports betting in 2018, 33 states have legalised sports betting, while others have legislation pending to do the same. Still, US bettors have to be careful as 17 states restrict its availability. Even so, in 2021 alone, the US generated $4.33 billion in revenue, nearly tripling the revenue of the previous year.

In the UK, on the other hand, sports betting is completely legal and regulated by the UK Gambling Commission. This allows people to place bets on any sport or event without fear of breaking any laws. Despite its favourable legal status, the 2021 UK sports betting revenue figures declined over 15 per cent from the previous year, still totalling $5.4 billion.

As more US states embrace online gambling and sports betting, it will be interesting to see if UK sports betting revenue continues to decline or breaks the trend and starts growing again.