Esports Themed Slot Games
---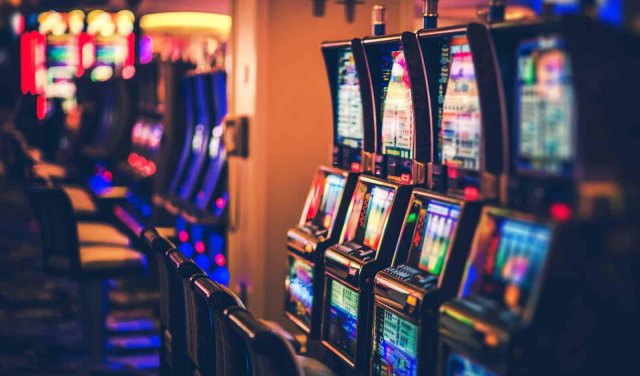 Nowadays, a lot of people love competing online and playing casino games. Well, there's something that mixes both – it's called Esports-Themed Slot Games. These games bring together the smart strategies of esports and the luck-based fun of slot machines. It's a whole new type of game that's great for gamers and those who like casino excitement. In this article, we're going to explore the most popular Esports themed slot games. 


The Rise of Esports Casino Games

Esports casino games have become popular because they combine two things people like: competitive esports and exciting casino games. Esports is all about strategic play and intense fights, and it's become a big part of the gaming world. Casino games, on the other hand, have always been about having fun, getting thrilled, and having a chance to win money. Bringing these two things together has made a new kind of game that many people enjoy, giving them the best of both things they love.


Battle Shop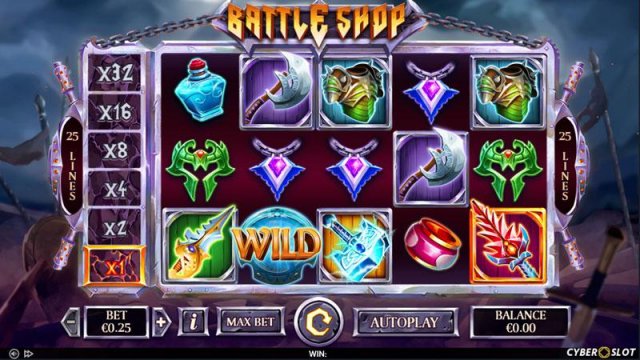 Battle Shop is a fun slot game inspired by the popular video game Dota 2. The game has a grid with 5 rows and 3 columns, and there are 25 ways to win.

One cool thing in the game is that if you win multiple times in a row, you get more and more money. It starts by doubling your multiplier (x2) for the second win, then x4, x8, and so on, getting as high as x32 for 7 wins one after another. 

In the game, there's a special "wild symbol" that can show up on the spinning reels. This symbol is helpful because it acts as a substitute for every symbol. There are 25 paylines and a wild symbol can appear on every single one.

The way Battle Shop looks is really nice. It has colorful pictures that look great, and the symbols on the screen are easy to tell apart. This makes the game more fun to play than other similar games.

To put it in a nutshell, Battle Shop takes inspiration from Dota 2 and makes winning more exciting. This is definitely an innovative way of Dota 2 gambling.


Call of Duty Modern Warfare Slot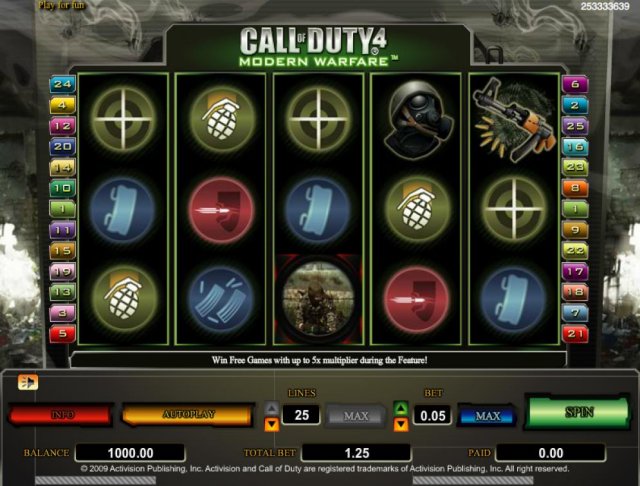 Call of Duty 4 Modern Warfare slot game is based on a really popular game of the same name, COD 4. The COD game series has sold millions of copies all around the world, so there is no wonder that the slot is also quite popular.

The slot has 5 spinning wheels, 3 rows, and a total of 25 paylines where you can win. There are also some special things that happen in the game. One of them is a bonus round where you're in a dangerous war zone. You can win free rounds to play and of course, money prizes. You have to shoot bad guys in the game, and the more you shoot, the more you win.  

Call of Duty 4 Modern Warfare game mixes the classic style with new and special features. However, playing this game is easy as it works just like other slot machines. 


CounterPunch Pro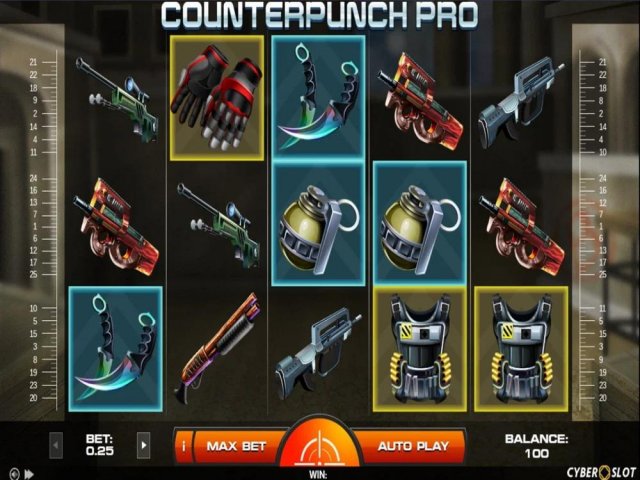 CounterPunch Pro is a game inspired by CS:GO, a popular Esports video game. CounterPunch Pro is like many other esports casino games you might have seen. But what makes it special is a fun part where you can make choices after winning, called "Gamble."

Here's how it works: Whenever you win in the game, you get to play the Gamble. But it's not for free spins or automatic playing. Instead, you can choose to double your potential earnings after each win by playing this part. 

Imagine you're trying to defuse a bomb by cutting a wire. You pick a wire, and it shows how much more money you can win. But be careful – there's a risk. That's why it's called "Gamble." It's different from normal slot games because you're part of the action. Plus, you can win even more money with these special choices.


Conclusion

To sum it up, Esports-Themed Slot Games blend the excitement of video games with the fun of casino play. They're like a mix of strategy and luck that anyone can enjoy. People who love competitive gaming and those who like casino games both have something to like in these special games.

Games like "Battle Shop" and "CounterPunch Pro" take popular video games and add a twist to make them even more interesting. "Call of Duty Modern Warfare Slot" brings the action of a famous video game into a slot machine. These games mix things up in a cool way, giving players a chance to experience gaming in a whole new light. As technology keeps getting better, we might see even more amazing games that combine different types of fun. So, if you're into gaming or casinos, these Esports-Themed Slot Games could be just what you're looking for!