A Focus on Gambling Education
---
The past few months have been extremely successful for many online gambling operators. Lockdown has led to many having to spend more time at home and seek out different forms of entertainment and the start of the year leading to most sporting events being cancelled. This meant that there had been no betting either, which led to online casinos in particular becoming increasingly popular, as the best online slot machines and card games had become the games of choice for so many.

This growth hadn't been without opposition, as there were many attempts to prevent the huge surge of players. The first had been the change that banned online credit card gambling for those most at risk and to limit their participation options, along with other methods such as Gamstop being doubled down on as more authority has been granted to the initiative recently. This goes alongside other changes that occurred throughout the lockdown period, as there had been temporary restrictions on advertising for both TV and radio with other countries placing a temporary ban on online gambling.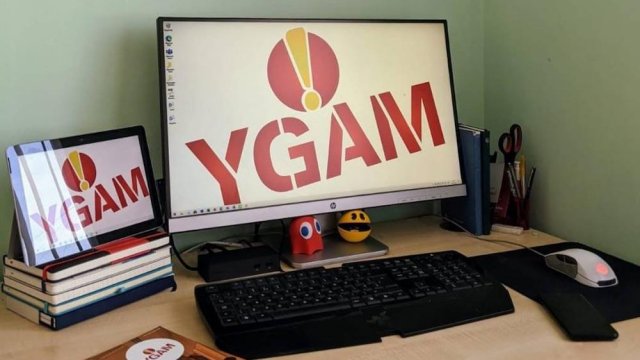 (Image from coinslot.co.uk)
The start of May had also seen the introduction of a new programme aimed at increasing both education and support in gambling for the UK – with record numbers starting to creep up for younger players and the increasing access through our mobile devices. It has been suggested that there is a current pandemic of younger players gambling on a more regular basis. A £10m national gambling education had been announced by GamCare and YGAM aimed at ensuring all 11-19 across the country have access to resources for gambling awareness education with the Betting and Gaming Council also providing independent funding. The movement has some big aspirations with part of the goal to ensure that this education can make its way into secondary and further education. This is to ensure those who may be most at risk are able to learn about the risks of online gambling during their informative years.

There had also been increased focus on delivering this education particularly during the COVID-19 pandemic, where there have been fears younger players may be most at risk through both the school holidays and the limited options for going out. The delivery of high quality materials, particularly delivered through video and digital content has also started to be seen on popular platforms, such as Twitch and YouTube as big names in both spaces have took to being part of this digital drive in delivering the message that there are risks to online gambling if not measured.

It will take some time to discover the effectiveness of this approach and if any success is found it will surely be doubled down on to ensure that similar results can continue to be delivered. But with more services appearing that allow players to participate without much restriction it may get harder to reach those most at risk. There's certainly a balancing act to be played for delivery and with a return to normal seeming on its way, opportunities may slowly start to decline.