How To Choose The Best Online Casino For You
---
With so many online casinos out there it is easy to think that that they are basically all the same and you don't need to think about your choice. Whilst the big names are going to be safe as they can the smaller ones that offer better deals need to be selected with care. So lets run through some simple points.

Safety
You are not going to be able to analyse security measures yourself but sites that are licensed by a reputable body, especially the United Kingdom gambling Commission have already done it for you. So scroll down to the bottom of the home page and check the links to the organisation that is providing the licence. If you don't see one then move on. Obviously review and information sites don't have them because you can't wager money with them.

Software
Lot of software providers out there and all of the main online sites use them where as once they developed their own. If you recognise the name then you are okay. Microgaming, Playtech, Net Ent, Betsoft, Everymatrix, Realtime Gaming (RTG), IGT, SG Interactive, Aristocrat and Amaya are licensed by the UKGC and provide nearly all the software.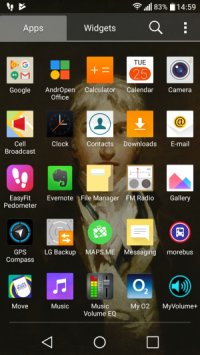 Mobile Apps
Increasingly casino games and others are being played on mobile devices. With the recent news that soon Google will allow real money gambling apps in the Play Store there will be even more demand for mobile gaming. Check the operator not only has an app but once you've downloaded it check that it will move to your SD card or other internal memory. Apple iOS users have long been able to get apps through the App Store. Windows and Blackberry users are left out in the cold and there will be no developing for these smaller user groups.

Payouts
Do a quick search on payout disputes. There shouldn't be any with the major players. If there are delays its often to do with security, so stolen cards or identification or jurisdictions where the law is unclear about whether a player can play online. But if you find in your search multiple delays for the same casino then avoid without thinking about it any more.

So we have covered the most important points that you checkout quite easily and they will allow you to find the right casino here. However there are some more things to be aware of.

Disputes
The UK Gambling Commission (UKGC) has launched a new online support tool where gamblers can submit their complaints to operators. It is called Resolver and it provides the gamblers with explanations about their rights and creates a case file that will store all complaint information. The Resolver will go live on August 1 and won't cost you anything. Licensed operators are also required to offer dispute resolution by an independent third party or ADR provider. Details should be on their FAQ pages. They might call it Online Dispute Resolution (ODR).

Game Choice
Most online casinos now have a great game choice. If they are really putting the boat for you then make sure they have live casino games on offer. These not only offer you a real casino experience but also a slower pace to play at which allows you the time to think about how much money you are playing with. Live casino games are also a great place for those new to the online gambling world as if you have only ever played in a real casino everything will be familiar to you. You just have to learn how the on-screen buttons work and you have time to think about it.

Welcome package
Be careful to understand the deposit bonus scheme and welcome package. If it is not simple to understand then probably best to move to a site that has easy to understand packages. This is quite important as some online casino can trap you into ridiculous betting requirements which will cost you money rather than give you a bonus.