How Have Online Casinos Impacted the UK Market?
---
The UK economy has enjoyed strong growth through online casino operations. UK GDP recently enjoyed a £2.3 billion contribution from gambling activity.

Britons Love to Gamble and the UK Economy is Enjoying It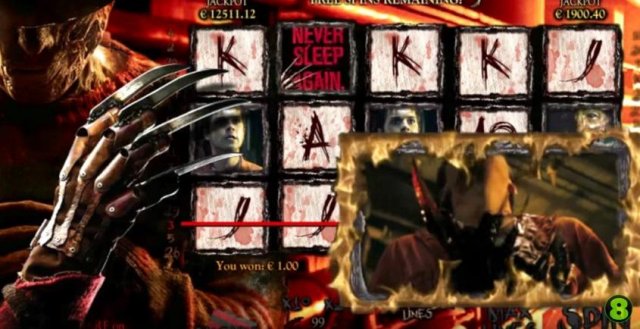 Casinos, bingo parlours, and sports betting enterprises have always featured prominently in the United Kingdom. The rise of high-speed Internet, and particularly the iGaming sector has dramatically transformed the gaming industry.

The old-school approach to gambling – traditional establishments – has given way to high-tech innovation, optimized mobile gaming technology, and live dealer casinos. The constraints associated with traditional gambling activity are not lost on players. Cost, convenience, and time considerations are among the many bugbears of frequenting a traditional gambling establishment.

Online casinos have filled a void in the UK, and they are enjoying explosive growth among players. In fact, the UK market is one of the most liberal and robust online gaming destinations in the world.

Thanks to the United Kingdom Gambling Commission (UKGC), the UK now has the world's most developed market with unbridled access to skill-based games such as Blackjack, Poker and Video Poker, and chance-based games such as Slots online.

With more Britons taking to mobiles than ever before, there has been a marked uptick in mobile casino activity in the UK. The Internet of things facilitates mobile gaming via smartphones, tablets, phablets, and wearable tech.
Explosive Growth of UK Online Gambling Market since 2008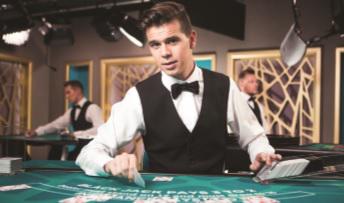 By 2013, there was an even split between the number of online casino players using smartphones and tablets, and those using PC and Mac devices. The total number of global users at that stage was 1.6 billion people.

Changing consumer trends and preferences in 2014 and 2015 have resulted in a shift towards mobile technology. Also notable in 2014 and 2015, was that mobile technology outpaced desktop among users.

In the UK alone, the number of legal age players enjoying online casino games has steadily increased from 9.7% in 2008 to 15.9% by 2015. The UKGC estimates that there are some 176 regulated online casinos in operation under the Gambling Act of 2014, compared to a much smaller number under the Gambling Act of 2005. These online casinos also feature sophisticated mobile technology such as iOS and Android apps.

Feature Rich Entertainment with Online Casino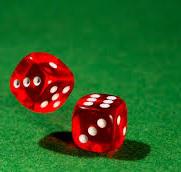 Online casino players in the United Kingdom have access to a far greater resource pool in the form of browser-based online games, free play games, bonuses and promotional offers, rewards points, interactive features, live casino and more.

The RTP (return to player) percentage of online casino games is higher than traditional casinos, owing to cost considerations. Land-based casinos are fraught with fixed operations costs, variable costs, higher employment costs, and machine maintenance. This naturally drives down their RTPs.

A notable trend has taken place with traditional bingo halls throughout the United Kingdom. Since the smoking ban came into effect, many players decided to forgo their local bingo hall in favour of home-based online bingo, or mobile bingo.

A wide range of online casino games, mobile casino games, and other betting games is now available at many licensed and regulated UK operators. These include Online Roulette, Online Slots, Online Poker, Online Blackjack, Online Baccarat, scratch cards and Live Casino games.

According to stats, online casino gaming revenues has taken in £834.25 million, far greater than bingo and sports betting. UK players prefer many different types of casino games, notably Blackjack, Slots, and Roulette.

The online gaming route dispenses with the long queues at traditional casinos, and eliminates commutes to these establishments. The casino games which drive the biggest revenues in online gaming are slots. According to the UKGC, an estimated £532.54 million – 67% of all online gaming revenues at UK casinos – is attributed to slots.
How UK Online Casino Players Spend their Money

A breakdown of GGY (gross gambling yield) includes the following:
Peer to Peer gaming generates £36.67 million
Casino Card Games generate £67.7 million
Casino Table Games generate £14.35 million
Other Games generate £57 million
Slots Games generate £532.54 million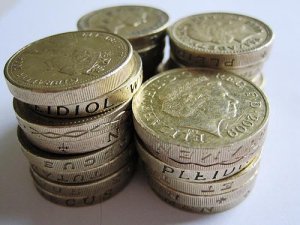 In the 7 years between 2008 and 2014, the number of legal age players enjoying online casino games increased by 6%. The increased interest in online casino games is driven largely by social games such as Candy Crush Saga on Facebook.

Consider that the RTP for slots games at traditional casinos is around 85%, but the RTP with online slots is much higher at 97%. This is why players are opting for online casinos over land-based casinos. Britons have a propensity for chance-based games like Slots and Roulette. The complicated rules of Texas Holdem Poker, Caribbean Stud Poker, Blackjack, and other skill-based games make them less popular among players.

UK Government Raises Significant Tax Revenues from Online Gambling

Besides for the obvious benefit by way of gambling taxation for the UK government, online casinos are also vast pools of money for players. The value of funds being stored in online casino accounts is tremendous. According to the UKGC (April 2014 - March 2015), the online casino industry is expected to fetch £3 billion every year.

This figure is growing at a healthy pace every year. Since all online gambling operators in the UK are required to be fully licensed and regulated, this is an additional revenue stream for government coffers. Between November 2014 and March 2015, £1.45 billion was generated by the gambling industry.

This is markedly higher than the grand total of income generated for the entire year before that (£1.1 billion). The value of the casino industry has steadily increased since 2014 when it was measured at £1.45 billion, going to £3 billion by 2015 and increasing further in 2016.

Incidentally, the value of player funds held in these online casino accounts was £463.35 million (November 2014 - March 2015). The average player had approximately £18 in his/her account and there were some 25 million registered users. The highest participation rates in the UK are found in the 55+ age group at approximately 60%, while the 18-34 age group is hovering around 45% – 50%. The 35 to 54 age group is on par with the 55+ age group in terms of gambling participation.