How to Play Online Bingo
on websites across the World
---
The great thing about bingo is that it easily translates into any language and the rules are simple enough that anyone can understand how to play the basic game. Of course with gambling domains in their thousands competing with each other there has been development of spin-off games which proliferate bingo websites around the world. This has all come about with widespread speedy broadband which has also introduced bingo to a young audience where before it was a tradional over 50s pastime.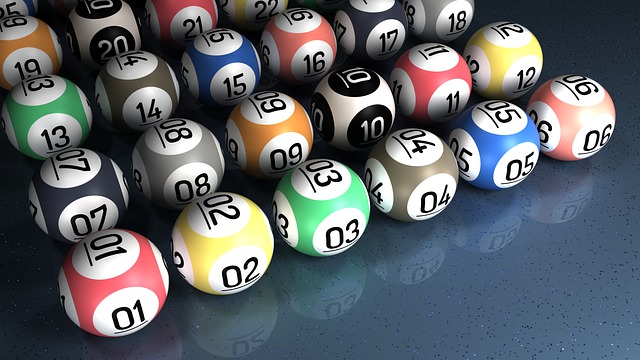 The key difference in the world of bingo is whether you are playing 90 ball, which is the game played in the UK and other commenwealth countries, or 75 ball which is played in North America. The way to play and win is the same. You must first purchase a bingo card containing 15 numbers (90 ball) or 24 numbers (75 ball). When the numbers are drawn, or called out by a bingo caller, real or virtual, you must mark off the numbers that match on your card or cards. Various types of win apply in each game but one that is the same to both versions is the Full House where you have marked off all the numbers on one particular card.

So the design of the game, the bingo cards and the rules of play are so simple and uniform around the world that a bingo domain anywhere is going to offer you something you understand straight away. So in your search, online bingo Canada will give you a selection of results that you maybe do not recognise but that will offer you something you can play immediately.

75 ball or 90 ball

Playing online means you will have the choice of both games in any particular casino or bingo site. Its down to personal choice. Ways of winning and therefore being paid out are different and so is often what makes people's mind up.

75 ball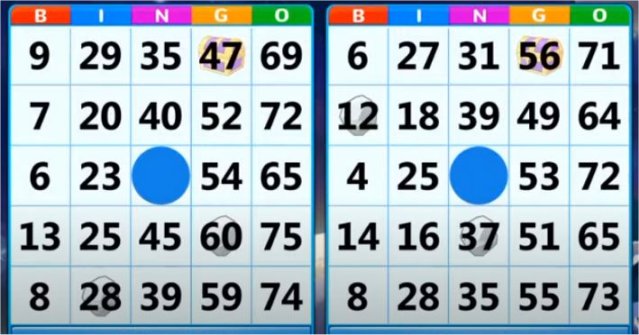 This is a standard 75 ball bingo card. As you can see he numbers are aligned in columns marked B, I, N, G, and O respectively with 5 from a range of 15 numbers being printed in each row. There are more winning variations in 75 ball as winning combinations are patterns that are declared before each game starts.

Winning patterns might be all four corners or to fill the "I" column or straight-forwardly mark off all 24 numbers and register a Full House winning the largest jackpot. The easier patterns win smaller prizes and there can be multiple patterns played in one game.

90 ball



The traditional UK game has a playing card that is 3 rows by 9 colums as you can see in the image to the right. First column has numbers from 1 to 10, the second has numbers from 11 to 20 and so on. There a total of 15 numbers randomly placed but there must be 5 numbers in each row.

To win in this game there are generally just 2 winning plays. First to complete a line of 5 numbers and that would be "Line" in a tradional setting, or a winning card online. Full House is of course hitting all 15 numbers and picks up the top prize.

30 ball or speed bingo

Many variations of bingo appear on sites incorporating more gaming diversions, including film characters or mixing bingo with other well known games to make more complex play. However, for the purist there are quicker variations of the standard game using just 30 balls and the cards are 3x3 with 9 numbers on them.