How to Choose the Right Casino Game
---
Not sure which casino game is right for you? Check out this guide to each one and whether they'd be right for you now.

When it comes to playing casino games there are many to choose from. Which one should you play and which one is right for you? The best way to work this out is to go and take a look at what each game has to offer. You never know, you might find your new favourite way to pass time online.

Playing Slot Games

One of the most popular types of casino games are slot games; this is because they are easier to understand and don't require any knowledge of gaming. Slot games can be played at both land-based casinos and online ones and feature bright and interesting graphics with fun game mechanics. One of the best things about slot games is simply how varied the themes are. If you can think of it, there will probably be a slot related to it somewhere! Whether you want to crack a safe in a daring heist or explore one of your favourite TV shows or fairy tales, all you need to do is find the right slot.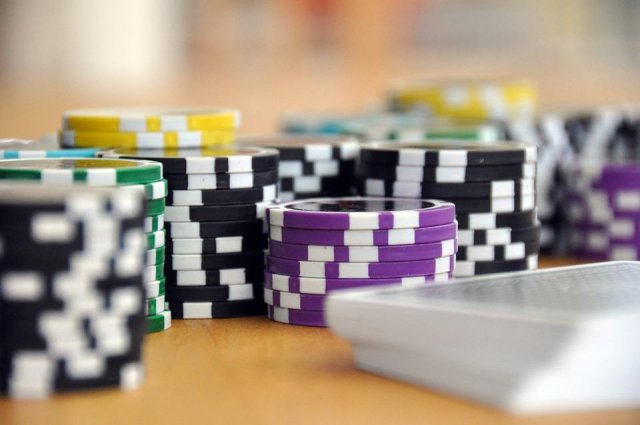 Bingo Games

Bingo games are fairly simple to understand and they can be fun to play. You can play bingo games either at bingo halls or from the comfort of your own home at online bingo sites. They are also extremely popular for fundraisers and other community events. Popular bingo prizes include not just cashpots sometimes heading into the thousands, but the latest electronics and even luxury holidays. There is a fantastic community surrounding bingo so definitely check it out if you are looking for this.

Scratch Card Games

Scratch card games are similar to both slot and bingo games, as they don't require much gaming knowledge. You can purchase scratch cards at the shops or you can play them online with more variety and great graphics to enjoy. When you play scratch card games, they appear similar to slot games, however, instead of spinning, you will have to click a button and wait for some matches to appear on your card. They are sometimes also called instant win games and they are great for a quick fix if you don't want a long gaming session.

Table Games

If you fancy feeling a little more like James Bond, you should definitely try out a table game or two. There are many available both in online casinos and land-based ones. At a minimum you can find poker, roulette, and blackjack, but some casinos will also have craps and 007's favourite, baccarat. Table games tend to be a little more skill-based than slots and can offer a great distraction for anyone wishing to challenge their mental skills.

In Conclusion

Do any of these games sound appealing? There are many different types of games out there and any of them could provide you with hours of fun. One of the best ways to find out whether a game is right for you is just to play them. Find the right online casino for you, then load a game up and give it a whirl.