How To Increase Chances Of Winning
When Betting On 2020 NFL
---

If you enjoy NFL betting, it's most likely that you're already planning your strategies for the 2020 NFL. While placing bets is exciting, becoming a successful bettor basically relies on using effective strategies that may help increase your chances of winning.

Fortunately, there are many resources you can find online. You may also ask for recommendations or tips from other NFL bettors. However, you have to take note that it requires extra time and effort to master different betting strategies. In fact, you have to constantly look for ways to improve your chances of winning as it may depend on NFL Futures and some current trends.

Regardless if you're just getting started with NFL betting or you want to develop your betting skills, below are some of the ways to increase your odds: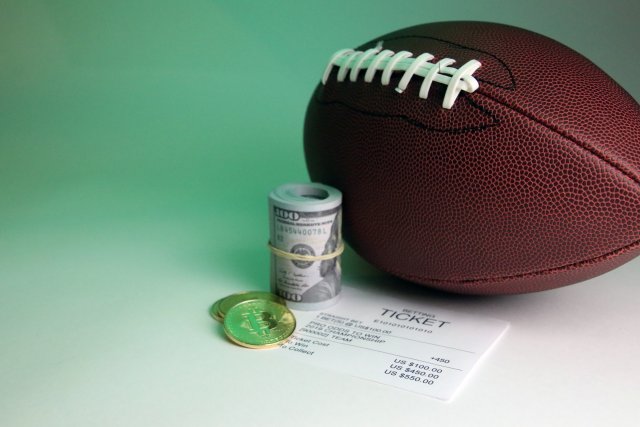 Never Target Your Favourite Team

There's a time to choose your favourite NFL team, but, oftentimes, you have to avoid them. The reason behind it is that any NFL fan who favours a certain team will always have an emotional bias to that team, skewing their judgement when betting for several weeks. Thus, don't target the teams you have an emotional bias for and against.

Choose The Right Book

When it comes to 2020 NFL betting, you should pay attention to where you'll steer your betting business. While there are some common threads in every book, there could be a good variance from one book to another.

Depending on the kinds of bets you make, you must carefully decide where you do business. So, make sure to choose the right book wisely.

Be Cautious With Divisional Matchups

Usually, divisional matchups are much closer than you'd expect. It's actually a common misconception that the less favoured team is definitely going to lose. Generally, teams that fight against one another twice every season know one another well. So, even low-ranked teams have a chance to defeat a stronger enemy just by researching the weaknesses and strategy of their rival.

In some cases, it might be a good idea to place your wager on the team with greater odds. But you might be surprised to determine that the underdogs may destroy the competition once they effectively tweak their strategies. Therefore, it's always a good idea to know more about the historical data of the team and determine how they perform if matched against one another.

Never Chase Bets

Basically, chasing bets is a kind of strategy wherein bettors find themselves in a hole and they'll end up betting on games they otherwise wouldn't wager money on to recoup the earlier losses.

Don't bet on the 2020 NFL if you'll just chase bets just because it's the fastest way to reduce your odds to win not only in the NFL but in other gambling areas as well.

Once you do this, it'll just increase the risks. This is especially true if you've done it without researching the matchup past its over-under or its spread. If you didn't research on the teams and their performance, don't consider chasing the bet if you don't want to lose more money.

Look At The Context Beyond The Numbers

When checking any game pattern, take note of the valuable insights you can get. But make sure to look beyond the current trends or numbers when assessing the charts. Once you notice that a team scored forty-seven points the previous week, it doesn't mean that they have a strong offense.

You have to understand and research how the team scored. You should also check if the enemy team has a weak defence, which may enable your team to score for a touchdown pass. So, it's crucial to analyse the previous games to increase your NFL betting odds since it may also help you collect the essential data needed to make a wise decision instead of going all-in on blind bets.

Consider Diversifying Your Bets

If you want to maximize your chances of winning a bet on the 2020 NFL, diversify your wagers. As an NFL bettor, regardless of your experience or expertise, it's important to know any alternative bets you could make, including the spread, game totals, and money line.

Understanding when to use various bets is an essential factor for your success in NFL betting. However, it still takes practice and great football knowledge to find a good combination. Fortunately, most bookmakers can let you settle for a spread that has lower payouts and lesser risks.

In addition to that, you must avoid loading your teasers and parlays with a lot of events. Try to limit them to at least two to five for every ticket. Since an NFL team is closely-matched, guessing the results of more games is nearly impossible.

Conclusion

By applying those simple but effective strategies above, you're on your way to increase your chances of being a successful NFL bettor.

However, take note that betting is more like a game of mathematics and it's wise to avoid making decisions based on your emotions. Instead, always focus on the numbers.

---