.
Stephen Alan Wynn
born: January 27 1942 in New Haven, Connecticut

Family
Married to Elaine Pascal, a former Miss Miami Beach, in 1963; their daughters are Kevyn and Gillian
Education
The Manlius school, upstate New York; BA in English literature from University of Pennsylvania

Profile by Maev Kennedy Friday June 2, 2006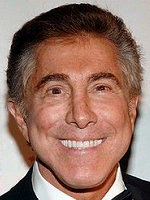 These days, when a work of art sells for an astounding price, the chances are the buyer is Steve Wynn, billionaire Las Vegas casino owner, Buddhist son of a bingo hall operator, grandson of a vaudeville artist - the man who started out looking for a pretty Renoir for a hotel lobby and who now owns a museum-quality gallery.

In the past eight weeks he is believed to have spent at least £30m at auction: a world record £5.5m for a 14th century Ming vase in Hong Kong on Tuesday night, and almost certainly the world record for a Turner in April, more than £19m for a sparkling view of the Grand Canal in Venice.

The private collectors who buy really big art tend to stay private: fear of art theft, and a general dislike of the world looking too closely at their money, tend to ensure discretion.

But that is not Mr Wynn's style. Theatrical flourish and gambling are in his genes. The man who was taught to walk across a stage on his hands by his 70-year-old grandfather likes the world to sit up and pay attention. Better, he likes the world to feel the reassuring glow of utterly respectable good taste, and come to gamble in his huge casinos.

When he opened his Bellagio hotel and casino in Las Vegas, styled on a Medici palace, he put a towering illuminated sign out on the resort's main drag. It read: "Coming soon: Van Gogh Monet Renoir and Cézanne. With special guests Pablo Picasso and Henri Matisse."

That was eight years ago. Since then he has sold on, to build an even bigger and more expensive casino hotel, the $2.7bn, 2,716-room Wynn Las Vegas. Having bought a rediscovered Rembrandt self portrait, and a painting claimed as the long lost 35th Vermeer, he could add to his sign "also featuring Degas, Gauguin, Andy Warhol, Jasper Johns, Rembrandt, Vermeer, and JMW Turner".

On the more glacial upper slopes of the art world he is often dismissed as a mere big game hunter, bagging trophy artists by the square metre of canvas, caring more for the famous name than for quality. But one art writer and critic, who also pays regular gambling visits to Las Vegas, regards him as brilliant, a marketing genius who spotted the slow death of the old casinos with their seedy image and reinvented them, first as family theme parks, then as luxury resorts.

But if it started as marketing, it is now clearly more than that. He told the Los Angeles Times that after being away for the weekend, he drops into the gallery on Sunday night to look at his pictures.

He credits getting to grips with the contorted features of his Picasso portrait of Dora Maar as a key part of his art education: "Picasso's the one that took me off the training wheels."

In Hong Kong on the night of 30th May 2006 he was photographed with the Ming vase, his eyes glittering with excitement. Yet his sight is failing. He suffers from the degenerative disease retinitis pigmentosa, and has tunnel vision, able to see only what is in front of him.

He was born in Connecticut in 1942. His father put him through a good school and university but left a string of gambling debts when he died aged 46. He left Steve, then aged 21, to take over the business.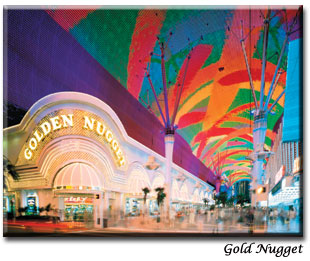 Mr Wynn's first big project, a spectacular redevelopment of the old Golden Nugget in Las Vegas, was directly across the road from a failed venture linked to his father. Although the Forbes list of the super-rich says he has been a billionaire for at least two years, he is also said to pay himself $4m a year, which is barely pocket money among the seriously wealthy. He has been with his wife and business partner, Elaine, since they met as teenagers, and their main home is in the Wynn Las Vegas complex.

His family is of core importance. When one of their two daughters was kidnapped he paid the ransom of about $1.5m immediately, in full, recovering her bound and terrified from a car park. The kidnappers were arrested when one tried to buy a sports car with cash.

There are signs that the art establishment is finally starting to sit up and take serious notice. Michael Hall, editor of the patrician international arts magazine Apollo, said yesterday: "The art collection of Steven Wynn's casino business contains some masterpieces, which Apollo might well discuss in an art historical context."

Ten years ago Mr Wynn would never have bought the beautiful Ming vase - an unrivalled piece except for one in a Tokyo museum and another in China's Forbidden City, but such a modest little thing it was once used as a lamp base by one former owner.

He promptly gave the vase away - to a round of applause in the auction room - to a museum in Macau. Theow Tow, an international director of Christie's, yesterday called the donation "a wonderfully enlightened gesture from a connoisseur collector".

Of course, from Mr Wynn, a Buddhist who says the Dalai Lama personally told him that "it's OK for you to compete ferociously", there was a little more to it. It is no coincidence Mr Wynn's latest project is Wynn Macau, due to open in the autumn.

Career
1963: took over family's bingo operation in Maryland after his father's death; 1967: moved to Las Vegas and started in the casino business; 1989: opened the Mirage; 1998: opened the Bellagio; 2005: with new company Wynn Resorts opened his largest and most expensive ($2.7bn) resort yet, the Wynn Las Vegas; 2006: building a casino in Macau, known as Wynn Macau, scheduled to open September 9

.