Why horseracing trumps any other form of gambling
---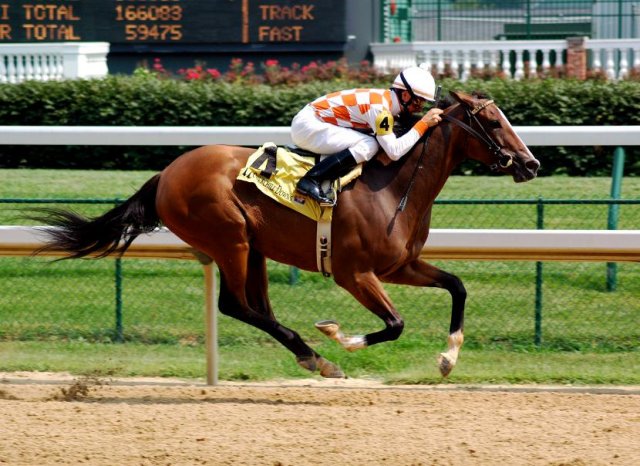 There are endless forms of gambling, whether it be on the football, boxing, rugby, at the casino, at the bingo, online bingo, everyone has their niche. But horseracing may just be the best type of gambling.

Attending the races and placing a bet is by far the most exciting way to bet on horses, though you can get just as much excitement from it from watching at home, especially if you're in to racing. The sheer amount of betting sites available, such as myracing.com affords you with an endless selection of odds and bets.

Many racegoers aren't massive fans of horseracing but go for the atmosphere and social aspect of the day in the hope of having a good time if they're lucky, win some money. Being at the racetrack when you have a bet on is definitely one of the best feelings, there's nothing quite like the thrill of the track.

The thunderous movement of the hooves pounding simultaneously with your heart as your trying to wish your horse around track in the hope of winning some money. The flash of bright colours worn by the jockeys goes by in an instant and as they cross the line, the crowd goes wild.

The race certainly gets your adrenaline pumping and if you're not into racing, you will surprise yourself by how much you get into it whilst at the races.

Of course, betting on horseracing can be awfully exciting but it can also be rewarding as you think about it, you're supporting the trainers and jockeys who have dedicated an awful lot of time and expenses for their horses' wellbeing and also, to those who are leading future veterinary advances to keep the animals healthy and happy.

Integrating will fellow racegoers and socialising is another brilliant part of gambling on horseracing. Horseracing is rather different from any spectator sport as the actual event itself only lasts a few minutes of the day, so a huge part of attending the track is about the social aspect.

The intervals between races allows people to mix and share their bets which creates a bond between an otherwise amorphous crowd making a brilliant atmosphere. This can create a competitive edge and only add to the excitement as not only do you want to win your bet but now, you're desperate to beat the person next to you.

Take football betting for example, there when you've placed a bet, you're usually supporting the same team as the person beside you and you are generally concentrating on the game for 90 minutes so it does not allow for the same interaction as gambling on horseracing does.

---