Knowledge + the Parlay = Premier League Profits
---

Betting on the Premier League is one of the toughest things to do. It doesn't matter if you're a seasoned grinder or a casual gambler, making a profit isn't easy.

Because the margins are so tight and the players are so talented, it's often hard to pick a winner from the latest weekend fixtures. Not only that, but because the odds on the average Premier League wager aren't always hugely lucrative, the difference between winning and losing is surprisingly small.

Fortunately, there are some ways to improve your chances of success in the football world; moreover, the Premier League. Naturally, one of the best ways to increase your expectation in any given situation is to do you research. Regardless of whether you're betting on the Premier League or ice hockey, a little bit of knowledge goes a long way.

Drink from the Font of Knowledge
One of the best ways to fill up your cup of knowledge is to drink from the source. Online bookmakers such as bet365 are not only experts at setting odds, but picking out the best information about a given sport. Through a network of in-house experts, virtual bookies are able to give willing punters all the information they need to make informed choices in the betting arena.

Therefore, if you are looking to ante-up on Arsenal or Manchester United, then it's wise to head over to sites and check out their Premier League betting hub. There you'll find all the day's top team news, transfers, injuries and everything else in between. Using this information you should then be able to head off into the betting arena with more than a fighting chance of making some sage-like predictions.

Of course, information without a strategy is useless, so once you've filled your cup it's time to start putting your money where your mouth is and one of the best ways to get ahead in the Premier League is parlay bets. Because the margins between teams are small and the odds on the favourite are never that lucrative, the best way to take a small stake and secure a huge profit is by parlaying your profits.

Parlay for Profit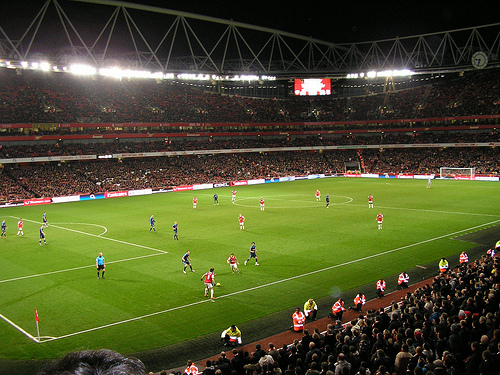 In essence, the parlay system works on the principle that you start with an original stake, for example £10, and you place your bet. Let's assume that the bet was an even money shot (such as Arsenal vs. Manchester United) and you won. In this situation your return would be £20 for a profit of £10.

At this point you take your entire £20 (stake and profit) and bet it on another proposition. Let's assume this was a 2:1 shot. If you win again then your £20 will become £60 (£40 profit and £20 stake). Once again you take the entire £60 and stake it on the next bet and continue this cycle until you've reached your financial goal.

Essentially, the parlay system forces you to bet your stake and profit on the next bet until you either lose or decide to stop. This is great for football betting because it allows you to bet on big favourites and still make a big profit.

Naturally, this system can't guarantee you a win. However, if you do enough research and make the best predictions, then you can use the parlay method to turn something small into something large without a great deal of risk.


---