What next for Wolves as they crash out
of the Europa League?
---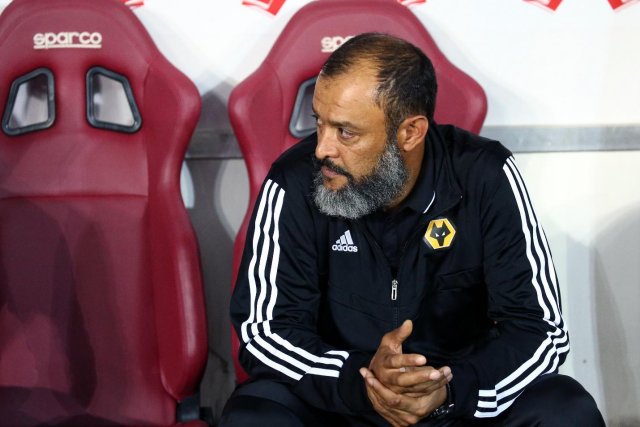 It was heartbreak for Nuno Espírito Santo and his Wolverhampton Wanderers side, as they were knocked out of the Europa league at the quarter-finals stage by five-time winners Sevilla, earlier this week. Wolves had the opportunity to go ahead, but when Raul Jiménez's first-half penalty was saved, they were made to pay – and Lucas Ocampos' header two minutes from time secured it for the Spaniards.

As a result of the extended European season, knockout matches in both the Champions League and its second-tier counterpart have been played and won over 90 minutes, as opposed to two legs, adding further sadness to the Portuguese manager and their continental adventure. While it's goodbye to Germany for the West Midlands club, all the odds on Europa League markets are available online ahead of the semi-finals. But what next for NES and his squad?

No place in Europe next campaign

It was double heartbreak for Wolves, who not only got dumped out of this season's competition but also previously lost out on a place in Europe next term, after finishing seventh in the Premier League. Having suffered a defeat in their final game of the season – 2-0 away to Chelsea – they slipped from sixth to seventh in the table.

With Manchester City winning the League Cup, Tottenham Hotspur in sixth were awarded that Europa League Qualifying place. Arsenal were FA Cup winners, ultimately rewarding them with a Europa League group stage place. Manchester City then had their two-year European ban overturned and took back their place in the Champions League next season.

More players needed

Following their defeat to Sevilla, the Wolves boss revealed: "We need more players to help us, it's a small squad."

The stats back that claim up, all too well. In fact, 11 of the 14 players who featured in their very first Europa League match, turned out most recently at Duisburg. Amongst all Premier League clubs, Wolves used the fewest number of players all season – just 21. Their captain Conor Coady was one of three players to feature in 57 of their 59 matches throughout the campaign – further highlighting that whatever Wolves' squad lacks in size, there's certainly a togetherness.

Nuno went on to add: "It is time to reflect and analyse. The team that started the game is the same as the first game of the season. We made mistakes we cannot repeat.

"Let's look at our future and what we need. The club has been amazing. Making good decisions will help us to be stronger."

A lengthy season with a shorter break

It was a long, tough and extended campaign – as a result of their pre-season qualification as well as the coronavirus pandemic putting a halt to proceedings back in March. Wolves' season lasted 383 days, equating to 59 games in all competitions. Beginning on July 25th 2019, with a second qualifying round tie against Crusaders at Molineux – and ending on August 11th 2020, with that Europa League quarter-final against Sevilla.

The Premier League recently revealed that the 2020-21 campaign would get underway on September 12th – a mere six weeks after the previous campaign ended. With regards to the campaign ending, the scheduled date is May 23rd 2021 – less than three weeks before the rescheduled Euro 2020 tournament kicks off.

Solid foundations

Since Nuno joined the Midlands club, he's taken them from strength to strength – beginning with promotion from the Championship during his first season in charge. He then led Wolves to a seventh-place finish in the Premier League – the best finish in the top-flight for a newly-promoted side for almost 20 years – before repeating the feat last campaign too.

Despite having a year left on his current contract, the rumour mill suggests that the Portuguese manager will look to sign a new deal before the 2020-21 campaign gets underway. Fans will be more than happy with the recent successes, while neutrals can certainly appreciate the free-flowing style of play and tactical awareness that Nuno has brought to Molineux.

They are a team with massive potential, as highlighted throughout the last two seasons and if they can build on their solid foundations, there's no reason why they can't bounce back and secure a place in Europe again.

---