Picking a Winner from Champions League Talent Pool
---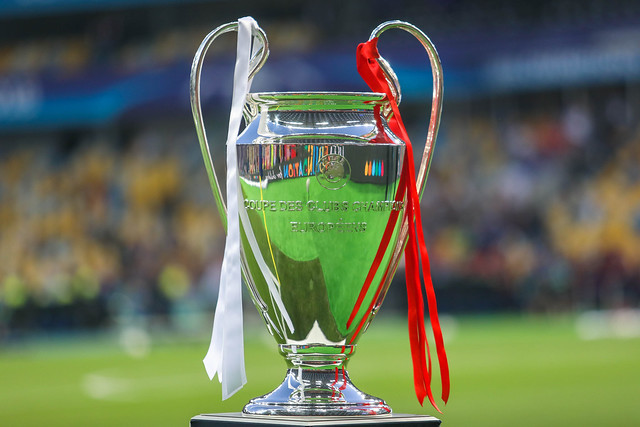 "108A0133" (CC BY 2.0) by Oleg Dubyna
Attempting to become the best of the best is not a pursuit reserved for Maverick and Iceman in Top Gun. Targets should always be set high and dreams must always be of the biggest variety.

There is no disgrace in falling short when aiming for the stars, only questions when supposed glass ceilings are put in place considerably lower than that.

In football circles, there are no grander prizes than the Champions League. To capture that iconic piece of silverware is to earn a standing as the cream of the crop within European elite. It is not difficult to argue that it makes you the finest side on the planet at any given time.

When looking to bet on football at Space Casino, a number of teams loaded with world-class talent are bunched together at the top of a market that is littered with previous winners and ambitious hopefuls.

Manchester City are 7/2 frontrunners at present, but the likes of Bayern Munich, Paris Saint-Germain, Liverpool, Chelsea and Real Madrid are hot on the heels of Pep Guardiola's charges.

The intention of all those still in the running at this stage is to safely navigate a route to the Gazprom Arena in Saint Petersburg on May 28, 2022. Only two tickets, though, will be up for grabs. For the rest, it will be a case of back to the drawing board and better luck next year.

Cream does have a tendency of rising to the top in scenarios such as this, but plucky underdogs have also been known to have their day in the sun and there are few guarantees to be found in battles between the elite.

How to pick a winner

When attempting to identify a thoroughbred within the Champions League steeplechase, there are various approaches that can be taken. Do you favour pedigree or let form do the talking? Should history be heeded or left where it is in the record books?

In 2021-22, there will be plenty leaning towards a PSG side that includes the likes of Lionel Messi, Neymar and Kylian Mbappe. The Ligue 1 giants have, however, picked up an unfortunate habit of fluffing their lines.

City also boast the strength in depth to suggest that they could go one step further than their final outing in 2021. Chelsea were the victors on that occasion, but few sides that do not have Zinedine Zidane calling the shots go back to back in the Champions League era.

The Frenchman's former employers at Real Madrid could be solid dark horses to go all the way, with their rich history in Europe ensuring that they are never out of the running.
There is also Cristiano Ronaldo's presence at Manchester United to take into account, despite their struggles for their consistency, along with the remarkable standards being maintained by Robert Lewandowski and Bayern. 

Liverpool will also feel that they have a seventh success in them, as they often save their most memorable nights for the Champions League, while the likes of Juventus, Atletico Madrid and Borussia Dortmund may yet gather enough momentum to put themselves in the mix.

When faced with such abundant options, and with very little to choose between the leading runners and riders, there may be a case for arguing that, in a break from the norm, it is better to let heart rule the head when it comes to picking continental kings.

---