Live Betting Options You Can Try In Cricket
---

Live betting, in-game betting or micro betting is a more interactive way to wager on sports you love. Cricket fans especially have a range of options.

Explore Live Betting Options In Cricket

Mobile betting enthusiasts are quite familiar with the concept of future betting: placing a wager on a horse to win a race, or a team to win a championship, and then not having any further input until the event, when we find out if the bet won or lost. That's the simplest form of sports betting.

However, modern technology means you are more than likely placing your bets via your mobile device, then going on to watch the race or match on the same device via live streaming. So, why do you have to stop betting when the game starts?

How Live Betting Works

Live betting throughout a sporting event, also called micro betting or in-game betting, is heralded by many as the future of sports wagers. Rather than simply betting on the outcome of the game, or with even more precision betting on a final points tally, punters get to bet on any and every event that could happen for the entire duration of the game or race.

So, do you reckon the current leader of a Formula 1 event won't finish the race? Think a football team is inept enough to score an own goal in the second half? Need to hedge your bets on a marathon, now that your original choice has cramp? All these occasions are the perfect time to employ live, in-game betting.

Modern Cricket Betting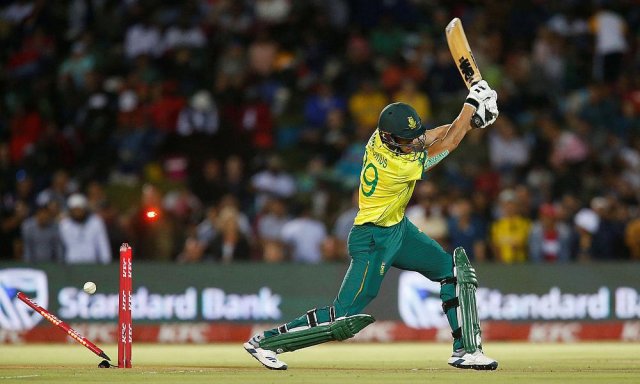 Since cricket became fully professional, betting on the sport has become as popular as playing games for money, and it's turned into a multibillion-dollar industry. The expansion of the game from its original 5-day Test format, first into One Day Internationals of 50 overs per side and then T20 contests where each team faces only 20 overs, has multiplied all kinds of betting options for punters.

There are now plenty of cricket matches per season on which to take a straight bet: such as predicting the outcome of win or draw at odds set by the bookmaker, backing the winning team despite a handicap or a points spread, or predicting a combined points total in over/under betting.

But given the nature of cricket, and the devotion to betting on the sport shared by millions of fans around the world, it is also a ripe breeding ground for live betting alternatives.

Ideas For Cricket Live Betting

The kind of live cricket bets on offer will depend on the bookmaker, so shop around on several betting sites to find the live betting options you like. In real-world betting shops, you should be able to get odds offered on any live bets you can think of.

In general, you can place live bets on any possible event during a cricket match. Will this bowler bowl a no-ball in the next over, or perhaps take a wicket? Is this batter about to hit their first century, or go out for a duck third match in a row? How many catches will fielders drop in total? Will a member of the crowd make a catch during this T20 innings?

Live cricket bets are limited only by your imagination… and the bookmaker's.

---