Guide to 2018 World Cup Betting
---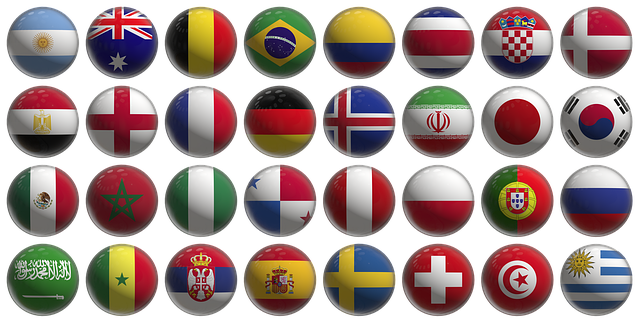 Image Souce : TayebMEZAHDIA
Kicking off on Thursday 14th June, the 2018 World Cup in Russia will not only be the biggest sporting event on the planet, but it will also be a betting man's dream. The sixty-four matches—all televised— are only the start. There are numerous other types of wagers to be had, including the golden boot, golden glove, group winners, last sixteen, etc. Many of these markets offer value for the canny punter who is willing to do a little research. First things first, though… If you are not too familiar with the different varieties of bets that are available for football, then this guide will quickly get you up to speed.

Other than the plethora of betting opportunities stemming from the actual games and groups, one can also take advantage of the myriad of betting offers and bonuses that companies throw around when a major tournament rolls into town. For example, BetStars are running a competition whereby you predict the winners of each game through to the final; its £100 Million Challenge comes with massive prizes up for grabs.

Traditional betting on the ultimate tournament winner (or "World Cup outrights") is usually where most people start. The majority of money will go on Brazil and Germany, but the odds reflect this and, in truth, represent poor value for a tournament with so many variables. France look to be the best bet of the four most fancied teams, with talent-stacked Belgium also looking attractive at 10/1.

The best value is found with the teams that are not expected to progress out of the group stage but, in reality, have very good chances of doing so. Take Group A, for example. Uruguay are favourites to top the group, and with good reason. Hosts Russia are second favourites, but both their team and form coming into the tournament really do not reflect that. Their squad (which is already fairly weak) has been decimated with injuries, and although the pressure of being hosts could work in their favour, it is just as likely to work against them. The obvious team to take the second spot is Egypt. What makes this even more fascinating is the injury to their star player Mo Salah. Salah was injured in the Champions League Final, and his World Cup was in doubt. Recent reports are more encouraging for the Liverpool front man, and if he is firing on all cylinders in Russia, it is hard to see past his team squeezing out Russia.

Group C is another one where the odds might not reflect reality. Once again there is a clear favourite in France, with Australia unlikely to make an impact in the tournament. This leaves Peru and Denmark to fight it out for second spot. They face each other first, with the winner almost certain to progress to the next round. The odds on that game are extremely close, whereas the ones for the team to come in second very much point towards Denmark being the side to advance. However, anyone who has been following Peru's recent progress would be very tempted to put their money on the South American side.

Betting on the tournament's top scorer is another market where one can find value, especially because it can feature players from unfancied teams. To become the top scorer, you need approximately 6 goals on average. A player in a group with two relatively weak teams has a huge advantage. It also helps if that player is guaranteed to start and if his team plays a formation that maximizes his scoring opportunities. England's Harry Kane ticks all of those boxes. At 6th favourite and odds of 16 to 1, he is the most attractive and is capable of bagging 6 goals in the first 4 games alone.

---