Can a confident Carl Frampton defeat Jamel Herring?
---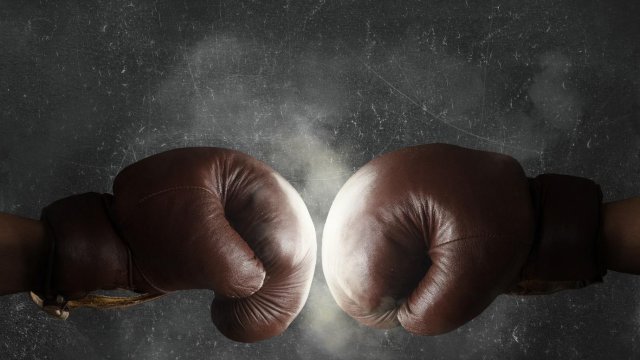 Carl Frampton vs Jamel Herring has been a long time in the making. The pair were supposed to meet last year, but the coronavirus pandemic put paid to those plans and both men took on interim bouts instead, with Frampton beating little-known Darren Traynor at the York Hall in London, whilst Herring's opponent, Jonathan Oquendo, was disqualified for repeated headbutts in their Las Vegas encounter.

However, a date has now been confirmed for the pair to trade blows, and the countdown is officially on. Frampton and Herring will go toe-to-toe in the English capital on February 27th, and the latter's WBO super featherweight title is on the line.

As things stand, the Belfast fighter is the market favourite in the next Frampton fight odds, and his sights are firmly set on becoming the first boxer from the Emerald Isle to become a three-weight world champion.

Speaking in the build-up to the fight, the Jackal has been full of confidence, claiming that there is no stopping him from making history. "I'm delighted to finally get a date nailed down for this fight that has now been talked about for over a year," Frampton said. "I have the utmost respect for Jamel as a fighter and as a man."

"But there is nobody stopping me on becoming the island of Ireland's only ever three-weight world champion, one of Britain's only ever three-weight world champions and potentially have one foot in the hall of fame."

Confidence is key for Frampton, but beating Herring is not going to be an easy task, and the fact that the Northern Irishman has lost his last two world title fights is a bit of a red flag.

The Jackal defeated Léo Santa Cruz in New York in 2017 to win the WBA featherweight title. However, just 12 months later the Mexican regained his belt by beating Frampton in Las Vegas. That was an excruciating blow for the Belfast-native, as not only was it a failed attempt to defend his belt, but it was also the first defeat of his career.

Frampton earned another crack at a world title via victories over Horacio García, Nonito Donaire and Luke Jackson, this time against Josh Warrington in Manchester. However, it was a comfortable victory for the Yorkshire boxer, who won 116-112, 116-112, 116-113 on the judge's scorecards.

That was a defeat that made the Jackal consider calling it a day on his boxing career, but he has since gotten back on track with victories over Tyler McCreary at the Cosmopolitan in Vegas and Traynor at the York Hall in London.

It is worth noting, however, that since that defeat to Santa Cruz four years ago, many of Frampton's opponents have been of a rather poor standard – aside from Warrington, of course. That makes it extremely difficult to predict how he will fare against the former US soldier.

In recent times, the Jackal has also largely failed to stop his opponents. Despite the lower quality of competition, three of his last five wins have been via decision, a good indication that perhaps he is losing some of the brutal power he possessed earlier in his career.

Whilst it will be Herring's first fight out of the United States, the 35-year-old can possibly take confidence from the fact that the London-based fight will take place behind closed doors, as Frampton is notorious for his boisterous following which he thrives off in the ring.

The New Yorker could also keep the Jackal at a distance as he boasts an extra five inches in height and a whopping eight inches in reach. If he keeps Frampton at arm's length, then a victory on the scorecards could be the most likely outcome for Herring.

Frampton may be full of confidence ahead of the bout, but the challenge of Herring needs to be respected. This will be a step-up for the Jackal, certainly from his last two bouts, and if he truly wants to become a three-weight world champion, then he needs to put in the kind of performances that saw him beat Scott Quigg and Santa Cruz earlier in his career.

---