Best Gambling Books Of All Time To Improve Knowledge
---

Gambling has become such huge form of entertainment for many consumers, especially in 2020 with many being forced to stay indoors and at home due to the global pandemic caused by Covid-19 so it was to combat the virus and therefore many have been looking for forms of entertainment that they can use from the comfort of their own homes.

Because of this new trend in gambling, especially online, we wanted to create a list of the best gambling books to purchase and read that will improve your knowledge of not just your favourite games to play, but also your mindset when it comes to gambling and ultimately attempt to lead you to a profit from your gambling fun.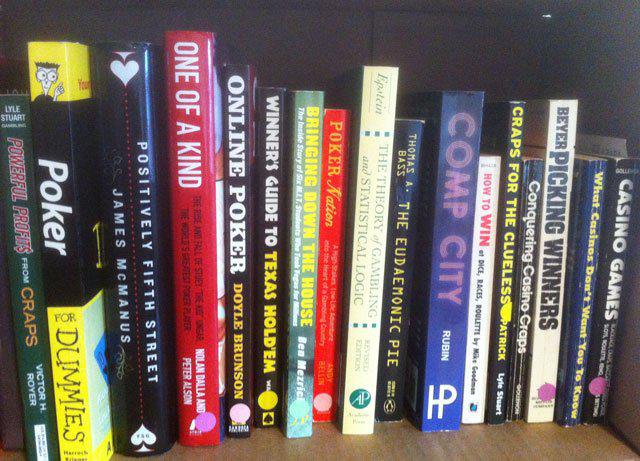 'Mensa Guide To Casino Gambling' by Andrew Brisman is not just one of the best gambling books that we've read, by also just one of the best books in general. This book has chapters dedicated to all your favourite gambling games and goes in depth on how to improve your gameplay and become a 'smarter player'. Brisman highlights the fact that the house will always win, but with an advantage strategy, the times when you win are the time to withdraw.

One of the areas that is widely known as growing as the fastest growing sectors of the market is the sports betting sub-sector and sites like these, are offering some of the best odds on all of the main sporting events especially the Premier League with the fixtures due to be back this weekend. Log on today to gain some of the best odds and promotional deals fort all new customers signing up at the moment.

'American Casino Guide' by Steve Bourie is an annual release from Bourie that he will update each year with what he has learnt further about gambling and/or how the industry has changed during the calendar year. Bourie is one of the great authors when it comes to gambling books but also has a host of YouTube videos teaching and educating how to gamble. Each area of gambling is highlighted in its own specific chapter so make sure that you get hold of the latest edition.

And finally, a book with a bit more of a quirky element to it is that of 'How To Make $100,000 a Year Gambling for A Living' by David Sklansky and Masons Malmuth. Of course, the title sells the book itself, and it a showstopper when it comes to reading it too. The book does go on to explain that gambling for a living is hard work and does come with its high and lows but it allow you to grasp the contents of the gambling life, rather than the specifics are needed.

---