4 Winning Techniques When Playing
Daily Fantasy Sports Football
---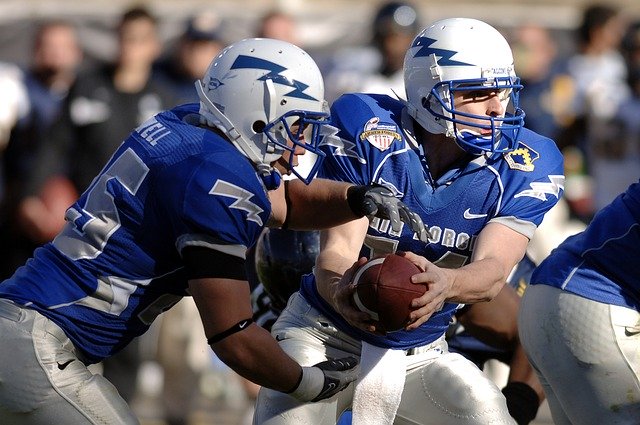 Image by WikiImages from Pixabay
The sports betting industry has continually evolved nowadays, giving a lot of money-making opportunities to sports aficionados. As many sporting events continue to grow big, the betting games it carries also flourishes with it. In fact, nowadays, bettors can participate in any betting games they like, whether online or offline.

In line with that, the DFS (Daily Fantasy Sports) is one of the largest innovations of the sports betting market that lets you play and bet online. DFS football is one example where you can create your team and play against other bettors. Aside from that, it carries huge prizes at stake to help you grow your bankroll instantly.

While DFS fantasy football can be played in many trusted online bookies, winning might be a challenging task to fulfill. Thus, if you are aiming to win big in playing DFS football, here are some techniques you need to consider during every game. Rest assured that this will entirely save you money, effort, and time when playing DFS football.

Look For The Right Contest

As a sports bettor, you might get overwhelmed with various online oddsmakers that offer DFS plays. If you are new to this, the first thing you need to keep in mind is to look for the right contest. Now that the newest season of the NFL is coming your way, it is offered in many sportsbooks, and you should play the right one.

To identify whether you are playing the right DFS football game, you need to understand the Guaranteed Prize Pool (GPP). As a newbie player for DFS, it is recommended that you play Single-Entry tournaments. It only requires you to pass a single lineup and pick the best players in the field.

Understand The Flow And Payment Structure

Once you successfully join the right DFS play, you must learn the entire flow of the game. If you know how the real football games work, the virtual representation might be a bit different since you control the team. Ensure that you follow all the betting guidelines before you face other bettors in case of a dispute.

Moreover, the payment structure comes in different forms, so you must pick the right category. Here are the two payment structures you'll use when betting and earning in a DFS game.
Double-Ups and 50/50 - it is a DFS game where you bet for a specific amount, and you win double when your team is victorious.


GPP (Guaranteed Prize Pool) - it is the most popular DFS category mostly played by bettors online. It can be participated by a lot of teams, mostly pro-DFS bettors. The GPP depends on how much the bookie sets, but the amount you bet depends on how much your bankroll can handle.
Know When To Fade Players

The hardest thing to work out when playing DFS football is your ability to send out the players that may comprise your lineup. In cash games, it is easier to win because you can pick whoever player you want to play. For GPP that offers huge prizes at stake and where the competition is tight, you need to pick the best players to win the contest.

When playing the GPP, you need thorough research about the player's full strengths and weaknesses. You must know when to fade players and risk for another one. If you think that you are losing the contest because your starting players do not perform well, you can fade them. Remember that your success depends on how well you know the football players in the field.

Track Every Game Results And Winning Line-Up

Once you get hooked on playing DFS football, you need to record every single contest you participated in. Many bettors find this unnecessary, but it is the best way of knowing how your next game will go. Do know that tracking the winning players and game results will allow you to assess which players you must include in your next DFS contest.

Doing this will also guide you when you wager on GPP games. As mentioned, the GPP is a more competitive DFS game to play, and the only way to have an edge against other bettors is to create a tough lineup. You can refer right away to previous game results and pick the right player to win consistently.

Takeaway

Now that we are all facing hard times because of the Coronavirus outbreak, we find alternative ways to get an income. Playing Daily Fantasy Sports is one of the best ways to earn instant money. For bettors, DFS is an excellent place to show their betting prowess and, at the same time, earn considerably. Thus, when betting in many DFS football games online, don't hesitate to apply the tips outlined above to win the contest and earn as much as possible.

---