All slots players play these machines or online games in the hope of winning big. While these games are highly entertaining, they are luck rather than skill based and as such we have no control over their outcomes. However, this doesn't mean that there aren't a few things we can control to our benefit when playing slots. And you don't want to become an addict.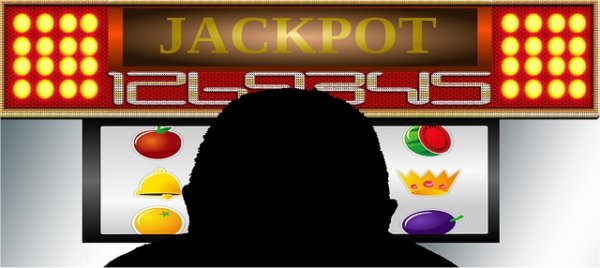 Work out how to play the slot before spending money
Many players assume the slot will be simple to play and most are. But with modern online slots there can be multi-levels to the game play, often with bonus round where you have to complete some challenge or result. So it is advisable to spend some little time reading up on the game-play, for instance a guide to Double Bubble slot will layout all the rules and payouts and bonuses before you start.

Bankroll Management
Your Slots bankroll management strategy will generally depend which category of players you fall into. For example, players who are focussed on winning jackpots will usually opt to play high variance slot machines that require bets of £1 or more per spin to qualify for top payouts. Obviously when playing these machines your budget doesn't go very far so you may enjoy less game play time but at least have the opportunity to win life changing sums.

If however, you are playing with the aim of just enjoying yourself then you'll want to extend your bankroll as far as possible so that you can play for longer. In order to do this you will need to opt for games with lower coin denominations like quarter, nickel or penny slots. While the jackpot offering on these games is definitely not comparable to that of progressives these machines often have a higher hit frequency so you can still end up winning smaller amounts more often. This is a great way of extending your game play and managing your casino bankroll effectively.

Tips for extending your bankroll
If you are a player who wants to conserve your bankroll and extend your game play time, here are a few tips to help you do just that:
Play the lowest level you can in terms of coin size
Don't play progressive jackpot slot games
Set a Loss Limit
Control
Give yourself reasons to stop playing, there's always another day, another opportunity. You can easily get into a situation where you have stopped thinking about what you are doing so if you recognise one of these signs then stop and wait for another time when you are feeling balanced again.
You're playing on emotion - A losing streak has made you frustrated and you start playing more coins - then it's time to walk away
Your spending more than you can afford - This may be obvious but it's often tempting to make added deposits to your casino account so that you can keep playing - If you're cutting into funds that have been set aside for other financial and household responsibilities then you're making a huge mistake. - stick to your bankroll
You're tired - Fatigue is the most common "tilt" factor experienced by gamblers
You think the machine you're playing is due to payout - Believing that you are "due" a jackpot or big payout is a flawed way of thinking that millions of gamblers across the globe experience at one time or another - stop immediately
You're trying to win back losses - stop immediately
Of course here at The Good Gambling Guide we promote sensible, safe and secure gambling at all times. Knowing your limits and sticking to them is important and every site we mention will have details on their pages of help in your location should you need guidance or help. Should you be playing across borders, which is perfectly okay, a little search on the internet will give local contacts if you feel you need them. If gambling is affecting you or someone close to you then there is no better thing to do than get some support and counselling.