---

Casino books in general are awful, especially those that seek to tell everything about everything. Amongst the respected writers are Peter Griffin, Stanford Wong, Ken Huston, Ian Andersen and Richard Marcus.
---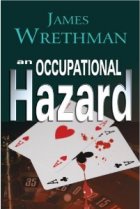 An Occupational Hazard
by James Wrethman



Arh the 1970's, so often in the shadow of the 60's, yet so much better. An Occupational Hazard is set in the London casino world of the 1970s and proports to mix fact and fiction. Its up to the reader to determine for themselves the likely factual elements but its not unreasonable to assume that most of it is fact.

The story centres on the Ventura Casino beginning in 1974. The name seems a bit odd but, that aside, its there to draw the reader knowlingly into a world that really existed but without giving the name of the casino, or casinos, on which this is based.

This is an intriguing story that hinges on the fate of staff at the Ventura Casino, the corruption and the wide spread avoidance of the law that existed in the casino business in the 1970s. The main character experiences the extremes that naivety leads her into trouble and the story is resolved in the present with more unwinding of the tale. It paints a sordid picture where lasciviousness and money meet institutional deviance. Oh what a lovely place the casino world used to be.

The defining essence of the piece is its straightforwardness in that you feel empathy with the main characters and dislike for the obvious villains.

This work is from a first time author and the prose reads easily and the story line is well constructed. Its a bit too long and James Wrethman has shyed away from comparison with the boring casinos we have today where few things of note happen. However, it is an enjoyable read and if you spend much time in casinos this will give you some indication of a different life in very recent history.



Paperback - 418 pages (25 April 2009)

£11.99

$21.32
---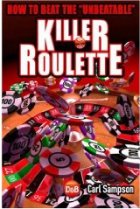 Killer Roulette: How to Beat the Unbeatable
by Carl Sampson


This book relates the tales of daring and imaginative roulette players who have taken the casino industry for vast sums of money down the years. Of course, if you are playing on a perfect roulette table and the dealers are conducting the game faultlessly then you cannot win. However, in the real world this is rarely the case.

In this book you get a sense that Carl Sampson has done some of the things he suggests can be done with roulette. I felt a bit let down by the lack of detail and when it comes to winning roulette the detail is all important. This book looks like a sales technique, i.e. to get people to contact him through his website. So you are not going to find the crucial answers here. Some interesting reading.



Paperback - 224 pages (30 Sep 2008)

£9.09

$13.57
---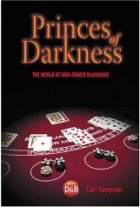 Princes of Darkness: The World of High Stakes Blackjack
by Carl Sampson


"Princes of Darkness" delves into the murky and secretive world of the professional Blackjack player. In a three-year period, Carl Sampson and his team took the casinos for a seven-figure sum and now he reveals how they did it. Carl Sampson started out working a croupier in the gaming industry but - frustrated at being overlooked for promotion - he determined to take them on and beat them at their own game.

Princes of Darkness recounts the story of how he developed a system, put a team together, found a wealthy backer and went to work. As well as giving the reader a glimpse of this fascinating twilight world, Carl Sampson also explains in detail his Blackjack systems, including: a definitive guide to card counting; how to master the complex art of shuffle tracking; and how to implement evasion techniques.



Paperback - 272 pages (23 Oct 2006)

£7.25

$13.57
---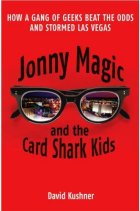 Jonny Magic and the Card Shark Kids
by David Kushner



From zero to hero. Jon Finkel grew up heckled and hazed until he discovered the trading-card game Magic: The Gathering. As Magic exploded from nerdy obsession into the mainstream, the teenage Finkel emerged as its first world champion. The young shark - now known to his friends and rivals as Jonny Magic - moved on to storm poker rooms, from the underground clubs of New York City to high-stakes tables online, until he landed on the largest card counting blackjack team in the country. Taking Vegas for millions, Finkel's team of gamers became the biggest players in town. Finally they took on the biggest game of all - the World Series of Poker - and walked away with more than $3.5 million...Thrilling, edgy, and riveting, the odyssey of these underdogs-turned-overlords is the stuff of pop-culture legend.

Kushner does an impressive job of providing condensed explanations of such wide-ranging gaming concepts as the underlying premise of Magic, the mathematical foundation of card counting, and sports betting theory, while keeping the reader engaged in Finkel's ongoing tribulations and triumphs. Interwoven within the biography is also an intriguing account of Dr. Richard Garfield, the inventor of Magic, who would be a worthy subject for his own story.



Paperback - 240 pages (3 Aug 2006)

£10.99

$16.97
---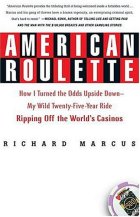 American Roulette: How I Turned the Odds Upside Down
by Richard Marcus



Marcus was recruited by a well-to-do casino rip-off gang and rose to the top over the years. He tells great stories about which casinos the gang hit, how they engineered the con, the trouble they ran into, and how they were nearly caught several times. The gang even made their way to casinos in London, the Continent, and Australia, although their base was in Las Vegas. The opening of casinos in Atlantic City and across the U.S. made for some easy pickings as well.

American Roulette is not an instructional manual on how to scam the casinos. In fact, as Marcus points out, even if you were to learn the mechanics and technicalities of the scam, there is something more basic to the success of the con game and that is being cool under pressure. These characters are glaciers. American Roulette is a terrific read, and would make a fantastic movie.



Paperback - 370 pages (November 28, 2004)

£7.21

$11.16
---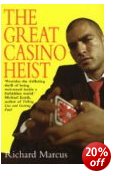 The Great Casino Heist by Richard Marcus


One of a select band of the world's greatest professional cheats, Richard Marcus toured the gambling cultures of Las Vegas, London and Monte Carlo, winning huge sums of money from casinos by elaborate sleight-of-hand tricks with gaming chips. He and his gang were great tacticians, backing up their moves with psychological set-ups to convince pit bosses that they were watching legitimate high rollers getting lucky, while in fact their casinos were being robbed blind. Here, for the first time, Richard Marcus tells his outrageous tale of a lifetime spent cheating casinos. Richard Marcus opens up the doors into the mysterious, exciting and glamorous world of the high rollers with this absolute page-turner.




Paperback - 384 pages (March 13, 2005) expected price £7.19 Buy This Book


---

Professional Blackjack by Stanford Wong


Generally considered to be the definitive text for professional card counting. Wong first describes Basic Generic Strategy which allows the reader to maximise his position without actually counting cards, he then goes on to describe the Hi-Lo system of card counting. The great thing about this book is that it provides betting strategies for pretty much every variation of casino blackjack, along with statistical analyses of average profit and variation per 100 hands played




Paperback - 352 pages (March 1994) expected price £12.69 Buy This Book


---

Burning The Tables in Las Vegas--Keys to Success in Blackjack and in Life by Ian Andersen


In the mid-1970s, Ian Andersen wrote Turning the Tables on Las Vegas, the classic book on casino comportment. As the first book to broach the all-important consideration of how to get away with getting the money, Turning was the book that launched a thousand blackjack careers. After its publication, however, Andersen disappeared from the scene. Where did he go? The answer is spelled out in this long-awaited sequel, Burning the Tables in Las Vegas--Keys to Success in Blackjack and in Life.



Hardcover - 305 pages (January 1999) expected price £17.08 Buy This Book

---

Basic Blackjack by Stanford Wong


This book presents basic strategy and expected value for almost every unusual rule variation ever offered. Examples of rules covered: no hole card to dealer, doubling down on three or more cards, splitting when there is a bet riding that will go on one hand and not have to be matched with a like bet on the other hand, early surrender, five-card hands can be turned in for a half win, over/under, multiple action, double exposure. Basic Blackjack also contains interesting tables, such as: probabilities of final dealer totals by upcard; probability of untied naturals by number of decks; and which hands have a positive expected value, by dealer upcard. Wong's writing stye is clear and easy to read.

Publisher: - Pi Yee Press
Paperback - 256 pages (September 1992)


Buy the book
UK Amazon £7.73
U$10.17 from Amazon USA
---

The Theory of Blackjack : The Complete Card Counter's Guide to the Casino Game of 21 by Peter Griffin
This classic work on the mathematics of blackjack provides insight into the methods and numbers behind the development of today's card-counting systems. It contains the most complete and accurate basic strategy, covering any number of decks and the most commonly encountered rules. This book is considered the bible for serious blackjack players


Publisher: - Atlantic Books
Paperback - 270 pages (February 1999)


Buy the book
UK Amazon £6.69
U$11.98 from Amazon USA
---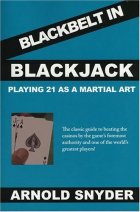 Blackbelt in Blackjack : Playing 21 As a Martial Art
by Arnold Snyder

This book offers variety of insights to blackjack and provides information for all levels of players. It is a great reference book and a good start off book for the beginner. For the proficient player, it offers a great level 2 system. But, then again, if you're good, you already have this book, don't ya?

Publisher: - Cardoza Publishing,U.S.
Paperback - 328 pages (September 2005)


Buy the book
UK Amazon £7.73
U$11.53 from Amazon USA
---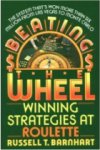 Beating the Wheel by Russell T. Barnhart


This book presents a clear understanding of biased wheel play. There are real physical plans in this book showing how to beat the game of roulette. Also included are some nice accounts of famous roulette wins throughout history. This is a top class book on this deceptive subject. (Most books on roulette are just nonsense)
Our only gripe is there is no clear explanation of the necessary skills needed to extract money from a suspicious casino .
Paperback - 216 pages (16 Jun 1994)



£13.99

$14.95
---

Super Casino : Inside the 'New' Las Vegas
by Pete Earley
In the 1990s, Vegas overtook Walt Disney World as the most popular tourist destination in the country; also in the 1990s, Las Vegas became the fastest-growing city in the U.S. Pete Early takes readers on an atmospheric trip here that should prove popular, even among those who have not yet taken that magic stroll down the Las Vegas Strip. He charts the history of the evolution from old Vegas to new Vegas by focusing on the history of two "supercasino" companies, Circus Circus and Mirage Resorts.


Paperback - 512 pages (January 2001) expected price £4.64 Buy This Book

---

Guerrilla Gambling
by Frank Scoblete

This book does focus on American gambling but it has a nice 'them and us' tone with stories to add to sensible advice on how not to lose as

much as you otherwise would. Reviews from the U.S rave about it. It is at least a good read.

Paperback - 339 pages (December 1993) expected price £8.40 Buy This Book

---

The Players : The Men Who Made Las Vegas by Jack Sheehan (Editor)
Las Vegas has been largely shaped by a handful of colourful and astute casino operators who turned a dusty desert town into the gaudy, booming holiday mecca that it is today. The stories in this book introduce us to the "players". We discover how early leaders like Cliff Jones, Moe Dalitz and Benny Binion first grasped Las Vegas's potential as a centre for high-stakes gambling, and we read of mobster "Bugsy" Siegel's effort to bring to reality another man's dream of a glamorous resort-casino on a then-remote site at the edge of town. Other visionaries turned casinos into islands of fantasy, with lavish entertainment spectacles. The arrival of eccentric billionaire Howard Hughes introduced a new style of corporate management - a style of management since carried on by Kirk Kerkorian and Steve Wynn - to an industry previously led by independent entrepreneurs and their families. Contributors consulted a wide range of sources and conducted interviews with many of the surviving players and their families and associates. The result is an informative account of a city's growth through the vision, energy and decisions of some remarkable gambler-businessmen


Paperback - 240 pages (October 1997) expected price £10.45 Buy This Book

---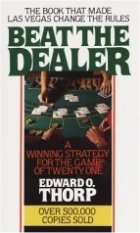 Beat the Dealer
by Edward O. Thorp
This book was originally published in the mid-1960's. At the time, it was revolutionary. Its of no immediate use in practical terms but if you already know the basics of card-counting and want to learn some of the history, this is the book that started it all. If you want to read some "war stories" about casino cheating or winning thousands in a matter of hours, this is a good choice. All budding pros will have to read this as basic course work.

Paperback - 220 pages (May 1966)



£5.69

$9.56
---


Fear and Loathing in Las Vegas by Hunter S. Thompson


From the moment you start reading this book, you know you're in for one hell of a ride. Thompson documents his debauched exploits in typical manic fashion expressing the characters and settings, however eloquently, according to his warped drug addled perceptions. From start to finish the reader shares in Thompson's unparalleled journey through the American psyche and as a result, one can not help but laugh hysterically at what transpires. I whole heartedly recommend this book to anyone who wants something a little different, yet at the same time, funny, original and completely unputtdownable. Top stuff.

Paperback - 224 pages (15 June, 1998) Johnny Depp cover expected price £5.59 Buy This Book
Paperback - 224 pages (October 1972) Original cover expected price £5.59 Buy This Book

---

Bringing Down the House by Ben Mezrich


For the first third of his nonfiction debut, novelist Mezrich craps out. Ground lights viewed from an airplane aren't just pinpricks, or even little pinpricks, but "tiny little pinpricks." Las Vegas tourism facts are crammed onto the pages like seven decks in a six-deck shoe. But Mezrich finally hits the jackpot on page 79, when M.I.T. student Kevin Lewis steps onto the floor of the Mirage. The book stays on a roll as it describes how the young gambler and his card-counting cohorts employ simple math and complex disguises to win nearly $4 million at the blackjack tables.



Hardcover - 288 pages (September 2002)
expected price £13.87 Buy This Book £ [U$ Amazon.com]
---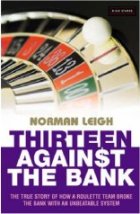 Thirteen Against the Bank by Norman Leigh


A classic!
This book is the romantic gamblers dream. Its a well written, if ambitious story about a man who discovers the way to beat casinos at their own game. Its not by luck but by hard work that the hero changes his life and those of his co-workers. If you're not much of a roulette player this book will have you researching the most famous systems in old books from the word go. Gambling deserves more romance like this! Our one gripe about the story is the authors attempt to individualise more than 13 characters. You'd have to be a card counter to remember all of those!

Paperback - 198 pages (21 Sep 2006)



£6.39

$10.92