How They Work
The original basic slot machine was a three wheel random sequence generator. So random sequences are delivered and certain results pay the player a prize.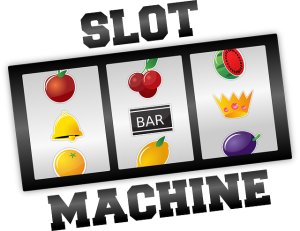 Slot machines are the only things in a casino where the odds are unknown to the players. The game will have been designed for a particular payout percentage but how that is distributde amongst the different level of payouts will be unknown. The percentage payout may even be displayed on the machine, legally so in some coutries like the UK, but this doesn't help much. Example : A line that pays out one in every five spins should pay 5 x stake (100% payout), but may pay 4 x stake (80% payout) so that more money can build the jackpot

Odds
Land based casinos tend to give better odds the bigger the stake of the machine. A typical $0.01 (one cent) machine will be paying out 90%, so the house has an enormaous 10% edge. This comes down to around 4% on a $25 machine. Casinos around the world differ, for instance the UK casinos have no statutory minimum percentage payout for gaming machines but all machines are required to clearly display the amounts paid to use the machine that is returned by way of prizes (described as the return to player (RTP) on the machine), or the odds of winning prizes from use of the machine.
Advice
If you are in a land based casino then always use a player card. Slots may be a difficult thing to win at but the casinos treat slot players very well. A $1 slot player will probably get comped better than a $100 blackjack player.
The simpler the game, the better the odds.
The higher the denomination, the better the odds. It is better to play one coin per line on a 5 euro game than five coins per line on a 1 euro game.
Play slowly to get your fix.
If there is a skill feature then then take any advice the machine offers.
For online players read reviews you find after doing a Google search.
Look for the best online sign-up offers.
Online slots will have many features so read a guide to the slot you have chosen, for instance a guide to Tiki island slot will alert you to winning features that you may not see in live play.
Myths
Players believe slots go through a cycle of payouts. False - every spin is random.
When the jackpot is big its more likely to payout. False - every spin is random.
If you are nice to staff they will make it easier for you to win. False - they would be letting their friends in everyday if so.
Big Wins
Currently there is battle going on between Mega Fortune and Mega Moolah for the largest online jackpot offered and paid out. Fortune paid an anonymous player from Finland €17,861,813 in January 2013 only to out done by a fraction Moolah in October 2015. They paid a 26-year-old soldier from Britain, Jon Heywood, (Great! as no tax to pay) €17,879,645 taking the record by just €17,832. Awesome!? He played a 25p line!

Remarkably these lucky gamblers won the largest sums in the history of casino winnings after spending only a few tens of dollars. Who knows maybe next incredible lucky millionaire is reading this post now?


---