.
---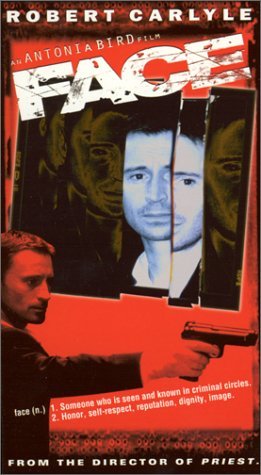 Antonia Bird, the director of the first Inspector Morse series, brings us a good (for a change) British crime thriller.

Its not about gambling but its the lure of all that money that puts the small time gang on a retirement job, a big one to secure them for years to come.

Some things are just never meant to go smoothly and when a lot of money gets in between friends then anything can happen. It does here. Sure there are a few ropey scenes but basically its a good honest crime flick in the vain of Heat.

The film begins with Robert Carlyle and Ray Winstone, two of England's great screen badasses, breaking into a drug dealer's apartment, posing as police officers in order to raid his cash and his stash. The next scene begins the unfolding of the mainline of the plot, a bank robbery. And they have their logistics man, Robert Carlyle's old friend from prison, et cetera. Then the third event in the film is the inevitable betrayal within the heist crew. And of course there's Carlyle's nagging, guilt-laying girlfriend.

The cast is good, Ray Winston does his usual, Damien Albarn tries to look tough, the weaselly nutter played by Philip Davis is entertaining and Steve Waddington plays a heavy that loves comics and is totally dependent on Ray for guidance . It's also good to see British veteran character Peter Vaughan no stranger to playing a crook , plus longtime downtrodden Brookside housewife Sue Johnson still rallying to left wing cause as Rays weary but devoted mum.

Despite possible flaws the cast certainly hold the movie together and it's well worth a watch!

Score 8/10.


Marks 8/10
| | | | | | | |
| --- | --- | --- | --- | --- | --- | --- |
| Director | ~ | Antonia Bird | Main Cast | Robert Carlyle | ~ | Ray |
| Writer | ~ | Ronan Bennett | | Ray Winstone | ~ | Dave |
| Production | | BBC/British Screen | | Steve Sweeney | ~ | Weasel |
| Runtime | | 110 mins | | Gerry Conlon | ~ | Vince |
| Cert. | | UK 18 | | Leon Black | ~ | Robbie |
| | | | | | | |
---
---