The Editor or one of our professional correspondants make regular contributions to coverage of the gambling world.
Email : TheEditor on any subject.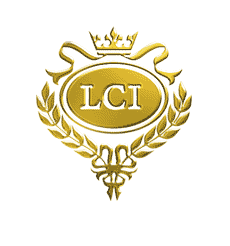 Buy the rumour, sell the fact?

If there ever was a rule that you could safely take from the Square Mile and into your heart, it is this one. Stock hypists love nothing better that impending government law changes that will potentially effect business at some undetermined point in the future. The beauty of gaming law changes is that no one even knows what that will be, let alone when and what effect.

Stanley Leisure is a case in point. January this year saw the stock at around 230p and it peaked a while ago at 430p, now trading just over 400p. Investing now would need serious conviction that the nation will turn into gamblers in the way that Australians are, that is a lot more than we do now. However, just to confuse that issue, the Group is now trying to buy London Clubs International.

At first sight it seems that paying 25p per share for LCI (10% of its value not long ago) is a snip. But Stanley is understood to be offering to pay off almost 90% of LCI's £240m debt, so this pill is not so sweet. Its also clear that Stanley's new idea of turning their casinos into U.S. style gambling houses isn't working very well in the provinces.

What about LCI itself? London Clubs International Directors are wildly mad at the prospect of a takeover deal that involved former chief executive Alan Goodenough, the man responsible for losing them two hundred million quid in a silly Vegas project, the new Aladdin. Sadly for them however, the Bank of Nova Scotia effectively owns LCI and they are looking for a way out of the mess. 25p per share looks like all there is.

Another pure gambling stock is IG Index, the spread betting firm. Turnover is up and there is new and better internet software being released to deal with the competition. But all is not well as the stock price shows, 220p at last close from an early year high of 620p. Ouch. The chancellor put the tax up on these firms and the ever growing swarm of internet betting options is eating away at what is still a growing market.

Still their customer base is solid with 'city boys' betting large on their own markets. Is this enough? Will the monster of Betfair eat them with everything else? Tough one. Analysts think IG is worth 300p. I'd sooner play roulette.

For the solid performer we have to look at RANK Group. No surprises in its reports or performances but then they don't have a bookmaker arm yet. Since the beginning of the year Rank have out performed the FTSE All Share by 40%. Its one big hope is for a jump into the FTSE 100 at the next reshuffle on 11th December. Its a close call but if I had to stick my money in a gambling stock right now it would be here.

Most definitely I'd rather play poker with it.