Slot Games FAQ's Answered:
Everything you need to Know before you start Playing Slots
---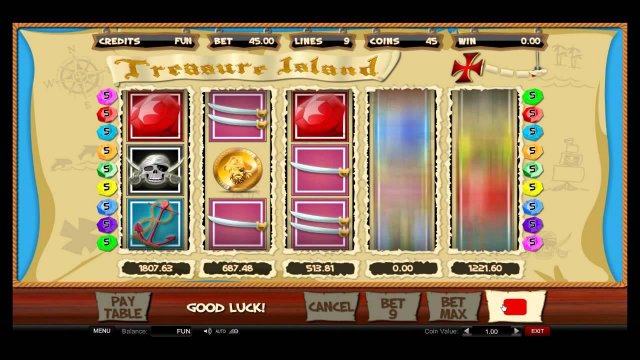 Casino games have gained in popularity in recent years and the growing trend means that there are also lots of new players trying gambling games for the first time. One of the most popular casino games is slots and in this post we'll take a look at some of the most frequently asked questions and the answers to them that will help you get started. Check out the information below to find out more about playing slots and help improve your chances of winning:
What are slots?
Traditional slots are machines with 3 reels or more that spin at the push of a button with the objective being for a player to match symbols for a winning combination. The same concept also applies to digital versions of the game when played on tablets and smartphones.

Are Slot Machine Results Really Random?
This is a reasonable question to ask given that most players place wagers in real money; the answer is yes. Both digital and traditional slot machines are controlled by computer-generated numbers that control each symbol randomly. Legitimate casinos prefer results to be completely random to eliminate any element of skill.

Can I try Casino Slots for Free?
Yes you can. Many online casinos give players the chance to play slot games for free either for the lifetime of their account, or as an introductory offer. Most casinos also offer introductory promotions and sign up bonuses which new players can take advantage of to learn the ropes. One example is Playcosmo.com, a new online casino that is following industry standard practise by offering free plays on games. If you're a beginner it can be difficult to work out how to win more often which is why Playcosomo has put together this helpful Q& A of slot games.

Which Slot Machines have Better Odds?
Some basic research that has been carried out on slot machines has found that simpler games tend to have better odds, but there is no discernable payout difference between playing in higher denominations or lower ones.

Can you play Slots for real money on your Smartphone?
Yes. As mentioned above, casino games are now also available online and as apps so can be accessed on smartphones and tablets for play on the go if you wish. Many casinos offer mobile slots on both iOS and Android operating systems.

Does a slot operator need a license?
Yes. All online slot operators need a license in the jurisdiction that you are playing in. If you are gambling in the United Kingdom then any site you visit will need a remote gambling license from the UK Gambling Commission, it does not matter if they have one from another jurisdiction. If they don't have a UK licence we suggest you give them a pass. So to be safe and sure, head to the Find licensees search page on their website and the site name. If you don't find it then move on to another site.

Slots are a game of luck which cannot be manipulated but there are ways to maximise your chance of winning and enjoying the experience. In the long run it is always important to remember to play casino slots within your budget. For beginners and even experienced players looking for an edge, the FAQ's above are good place to start learning more about slot games and how to improve the chances of winning more often.

---