The Five Types of Slots Players and
How to Find the Right Game For You
---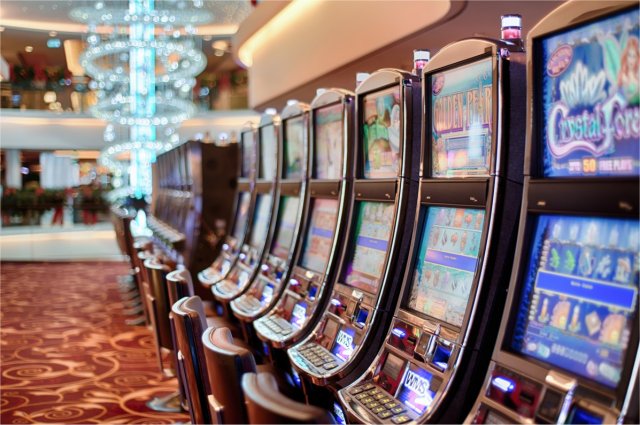 Photo by pxhere / CC0 1.0
When it comes to variety, online slots are a lot like colours. Amazingly, the human eye can reportedly see about 10 million colours

We're not saying there are 10 million different online slots, but it can sure seem like it when you visit an internet-based casino. With mind-boggling selections on tap and top game developers constantly creating new slots, how do you even know where to begin?

Whether you're a newbie or you're a seasoned aficionado, finding the slot games you love can be a real challenge.

Fortunately, there's a way to narrow the search. We're here with a handy guide to help you find the perfect genre of slots based on your gaming style and preferences. Take a look at these five common types of slots players and see which one best describes you. 

The Just-For-Fun Player

If you occasionally play online slots for amusement and don't care much about winning or losing, you're a just-for-fun player.

These players thrive on the entertainment of slots. They love lots of visual action, storylines within the game, and irresistible characters. 

We recommend just-for-fun players regularly check out new themed slots. 

Chances are you can find a great themed game based on something you already love like a TV show, sports, or hobbies. Be sure to take advantage of the free spin promos offered by many online casinos to get the most play action for your deposit. 

The Classics Player

You may not know it, but the slots of today are the culmination of more than a hundred years of technology and design. The history of these machines dates all the way back to the end of the 19th century.

That's important to the classics player, a no-nonsense purist who loves the old school look and feel of slot games from yesteryear. If you gravitate to pull levers, three reels of fruit symbols, and splashing coin sounds, you're the classics player. 

And thanks to you, there's no way traditional style slots will ever die out. Online casinos know this and keep their sites stocked with plenty of throwback favourites. New games created in a retro style are also released all the time. 

Look for an online casino with a selection of slot games called "classic" or "traditional" and head there first for that old school charm. 

The Digital Age Player

The digital age player is the opposite of the classics player. These are the folks who crave the latest and greatest technology in game design. 

You're in this camp if you love the amazing visuals, player interaction and engaging stories that come with new slot games. 

We suggest going the route of 3D or VR slots to get the most current gaming experience that cutting-edge tech has in store. Don't be surprised if you never play a classic-style slot game again!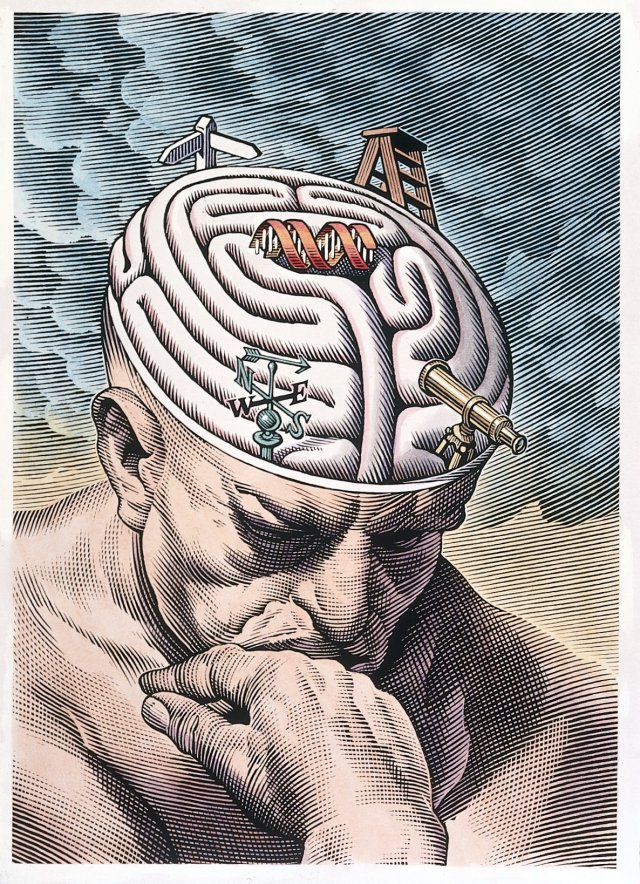 Photo by Wellcome Collection gallery / CC BY 4.0
The Big Brain Player

Analytical types fall into the big brain player category. Games here are for players who seek a challenge, rather than mere entertainment. 

What does this mean in the world of online slots? Big Brain players are supremely disciplined and measure every move. They understand probabilities and pick games that tend to provide an edge over the house. Big brainers are also meticulous about bankroll management. These folks stick to the plan on every bet. 

If you're a thinker when it comes to slots, hone in on games with a high documented return to player (RTP). 

The Big Money Player

All the players who fall into this category know who they are. You're the "go big or go home" type, who loves the excitement of chasing huge jackpots. The height of the stakes and adrenaline rush are more important to your slot experience than any particular game or theme. 

You'll find online progressive slots right up your alley. These are games with jackpots that increase in increments as people play the game. 

Online progressive slot games are great, because players from all over the world pump up the jackpot with each play. The winnings can grow very high over time if no one has won in a while. 

Final Thoughts

As you can see, there's an online slot game for everyone and every style of play. What kind of player are you? Now that you know, you'll be able to pick awesome games faster than ever the next time you visit an online casino. Happy spinning!

---