Slot Game Bonus Guide
---
Get clued up before you spin with our guide to slot game bonuses
So, you want to start playing online slot games? You're not alone. Millions of us now play slots on our PCs, smartphones and tablets. You'll find every kind of slot you can imagine these days – from classic fruit machine-style slots such as Quickhit Platinum and Super-Hot Fruits, to slots based on your favourite movies like Jumanji and Rocky.

But if you've never spun an online slot before, getting started can be daunting. You're going to be met with a lot of unfamiliar terms. That's why it can help to do a little homework first.

The experts from bgo online casino recommend getting clued up on all the major types of slot game bonuses before you play. You can check out their Beginner's Guide to Slot Games Bonuses on this page right now. It covers all the basics. You'll find definitions of the most common bonus symbols (like wilds, scatters and multipliers), details of triggering in-game bonus games (such as bonus wheels), and even explanations of the promotional bonuses casinos dish out (like free cash and free spins).

Once you've got yourself clued up on slot bonuses, you should feel ready to start playing slots online. Have fun and we wish you the very best of luck.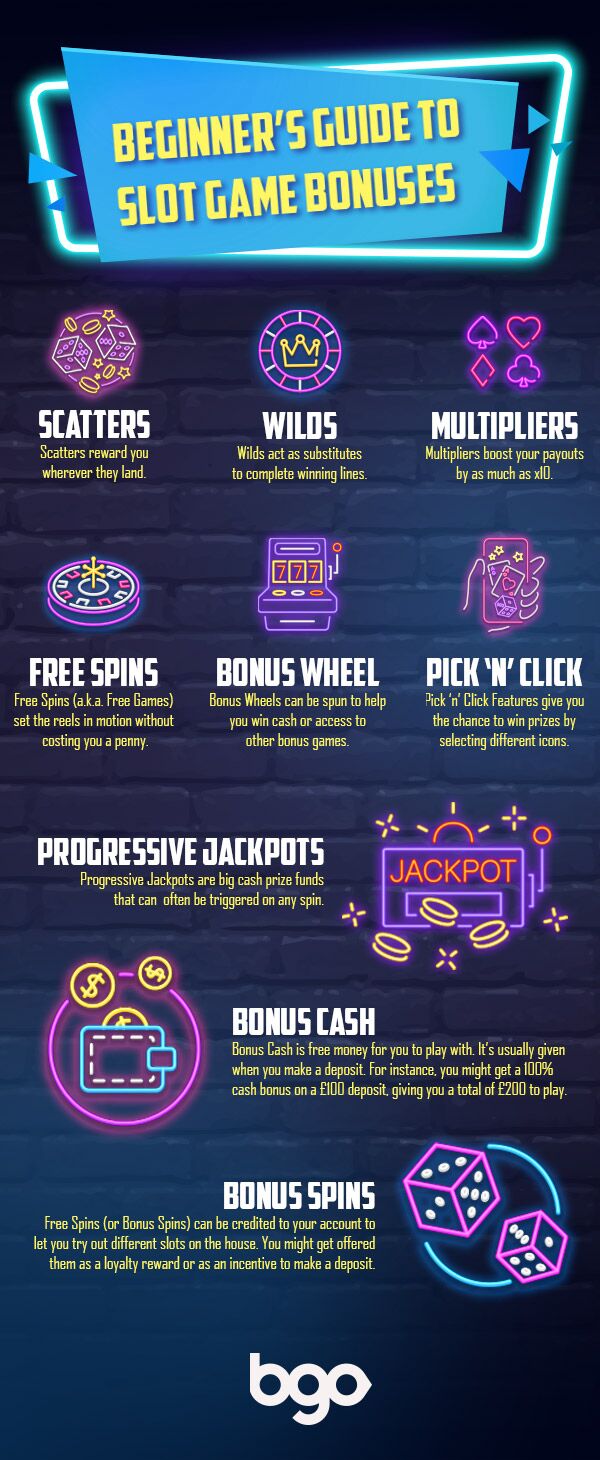 ---