Keys to Winning the Novomatic Slots
---

People often wonder if there is some inherent secret about playing slots they've been missing out on for a while. When they head to a live casino and look around, it seems as though everyone's hitting some type of win, and it's almost constant. Yet when they sit down and begin spinning the reels, their grand total keeps winding down, going the wrong way.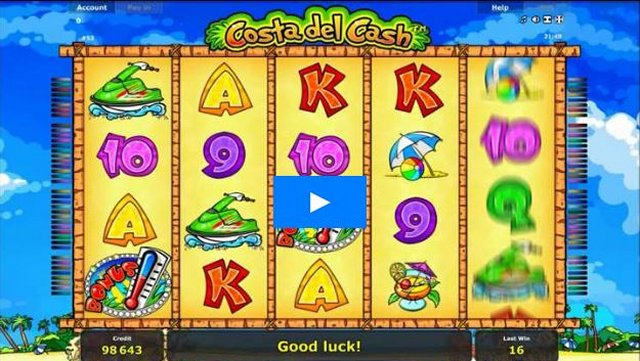 Is It Possible to Increase the Odds?
This is one of the most common question men and women ask when playing slots, either at a real casino (where they may only visit once a year, if that) or if they go online to enjoy the thrill, such as with Novomatic slots, is whether there's something they could be doing (or should be doing) that could increase their chances of winning.

To be realistic for a moment, there's certainly steps someone can take to increase the odds, but you might know it's also possible to grab a metal detector and head down to your local beach in the evening, once most people have gone home for the night, and find some treasures left behind, lost when they slipped off fingers and such.

You know it's possible to find some hidden treasure, and you may be advised on the right tools and techniques, but it doesn't guarantee you'll ever find something valuable. Some of the keys to winning the Novomatic slots are the same: they do work, but there's no guarantees. Some games, like Costa Del Cash, make it easier to win.

What could you win?
Depending on the Novomatic slot you play, you could win up to half a millions dollars with one spin (Book of Ra, for example).

But how?!?

Increase the size of the bet.

Some people like to play slots with a minimum bet. They're not looking for the big jackpot payoff, but if that's where you start, you're chance of winning actually decreases. That's why you should increase your bet. Play the maximum bet for the best chances.

Understand the way Novomatic slots pay out.
Novomatic slots don't pay out as often as other slots, but when they do, they can pay out big. That means you need to be committed to playing for a longer stretch of time (more spins).

It's a good idea to plan 2,000 to 3,000 spins. Sure, that can be a lot, but you will win along the way and likely replenish some of those funds.

Before you sit down to play, understand that many of these slots are like stories … the longer you play, the higher the level you'll reach, and that could pay off in a big way, if you stay committed to it.

---