Get The Best Value From Your Pokie Playing
---
Around the world its not generally known that in the gambling environment of Australia and New Zealand the physical and online versions of slots are called "Pokies". Not poker machines. Where the name comes from is not clear and it doesn't matter because the most important thing when you are playing pokies is that you should be getting the best value you can find for your dollar. This is more difficult than it should be because governments around the globe are more interested in the tax revenue than protecting their citizens and therefore there is a lack of central governance.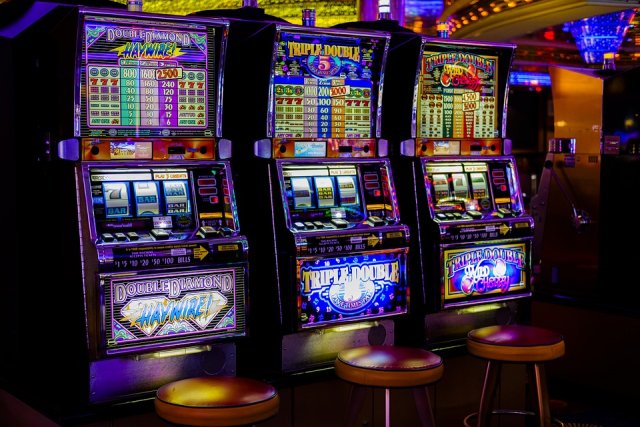 So if you're looking for online pokies and you are in one of the many countries that can't get their act together as far as regulating and licensing online casinos, like Australia and New Zealand, then you have to take steps yourself to get the best value and be safe and secure.

Licensed Pokie Casinos

Considering the lack of government oversight it would still be nice to play pokies with a licensed operator. This generally is not going to be the case but that doesn't mean your pokie operator is unsafe. They want a good reputation so that they can carry on getting customers. A word of caution is that if a site says it has a license then they are obligated to have a link to the license direct from their homepage footer. No link, no license.

Shop around for the best pokie bonuses

Of course many peoples' first idea is to put pokies into a search engine and start trying out all the results one by one and seeing what is on offer. Better is to use a review site like bestpokies.net and take the hard work out of your search because there is more work to be done. Don't just jump at the casino with the largest welcome bonus because there is more to it than that. You need to consider the terms and conditions. Only play at a pokie casino if the T&Cs are clearly outlined before you sign up.

Pokie Bonus Terms and Conditions

All sign-up bonuses will come with conditions of how you qualify for it. You don't have to accept the bonus offer, which if you are a casual player who just wants a bit of fun every now and then is probably the best thing to do. T&Cs for pokie bonuses always involve having to meet wagering requirements such that you have to wager a multiple of your deposit and bonus value to turn the bonus money into real money.

So the higher the bonus offer, which might be really attractive, the more difficult it is to qualify for. So a sensible bonus offer is there to show you they want you to have a chance of getting it and therefore taking a lower offer is the more realistic approach to choosing which pokie casino you sign-up for.

Qualifying Games For Wagering Requirements

In the T&Cs you will see that some games don't count towards your bonus wagering, or count a small percentage. Games like roulette and blackjack will help you get to towards your bonus qualifying goal so check out the list before playing. This will help you avoid not only disappointment but also prevent disputes between you and the pokie casino customer help team.

Secure Payment Options for Pokies

Obviously the transaction security with the big financial firm's credit and debit cards are very safe indeed. But it does mean you have to hand over your financial details to your pokie operator. There is however another alternative which is very safe and guarantees you are complete control of your pokie spending. This is prepaid cards, sometimes called virtual credit cards.

Many a pokie operator will accept payment via prepaid cards like Neosurf. You can think of them as if they were pay-as-you-go phones, or burner phones, you can't spend beyond $0. So load up a sensible amount on one and that is all you can deposit plus no one else can use them to take your money if your details get compromised. Another great reason for using them is that there will be no credit checking when you apply for one, so the application process is really easy and there will no effect on your credit rating. Nor will anyone know what you have spent your money on.

Set Limits

Most casinos now force you to make a choice about setting limits for depositing in a specific time period. Spend a few moments thinking about doing so and how much. At some time in the future you just might have a bad run and be tempted to chase. Never do that. If there is no option for setting limits that is where your prepaid card comes in. Always have this type of protection in place.

And as always, please gamble sensibly.

---