From one arm bandits to fruities and beyond
– a brief history of slots
---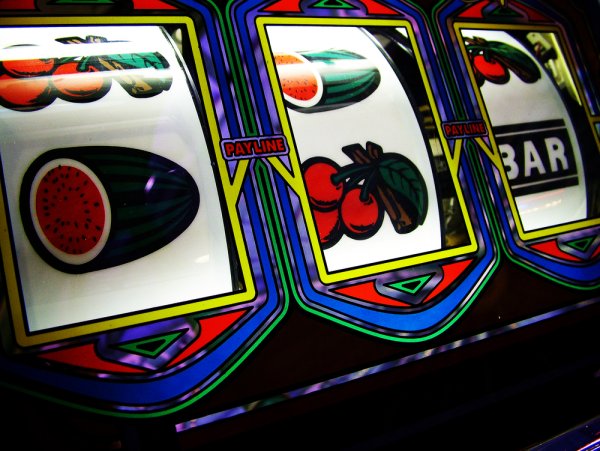 When Charles Fey invented the first slot machine at the beginning of the 20th century, it became immediately obvious that he was onto something. The machines were a big hit across the United States, but even Fey could scarcely have imagined just how his idea would evolve over the subsequent 100 years or so.

From those earliest days, through the prohibition years to the electronic age and the digital era, let's take a look at some of the most popular slot style games, and see how the sector is continuing to change and develop today.

First steps and the first fruities
The very first slot machine was a cast iron affair that had three spinning reels showing the traditional symbols from a deck of cards. Get three matching, and a prize would be forthcoming. The machines were soon a common sight in cigar shops across the USA, and the symbols have a logic to them. So how did spades and diamonds become cherries and oranges?

The answer lies with America's uncomfortable and fraught relationship with gambling. A machine that involves wagering and cards in order to win, for example, a cigar or a bottle of bourbon was always going to court controversy, and that's exactly what happened. When the authorities outlawed these gambling devices, an enterprising soul came up with a way to reinvent them in a more wholesome way. Out went the cards and the cigars, and in came fruit – nobody could object to a game where the prize was an orange!

The electronic age
Throughout the 20th century, the format remained much the same, and the traditional one arm bandits that you can still see in some arcades and casinos are much the same in appearance as they have been for the past 50 years or more. But at the same time, electronics brought in a range of new style slots games.

By using electronic random number generators instead of physical reels, electronic slots could offer more paylines, larger reels and, most important of all, much larger jackpots. With five reels and billions of potential combinations, it is possible to offer those multi million payouts that you sometimes read about in the press.

Picture the reels as being physical and you can soon see how that is possible. Suppose there are five reels, and each has 30 symbols on it. Some symbols appear multiple times per reel, but the jackpot symbol appears only once on each. The odds of landing five jackpots would be 30 to the power of 5, which amounts to more than 24 million to one. This goes some way to explaining why across the thousands of machines in Las Vegas and Atlantic City that are being played day in and day out, a truly enormous pay out is an event that occurs perhaps once every five years.

The transition to digital
The internet has changed so many aspects of our lives, and the world of slots has certainly felt the effect. Today, online casinos are big business, and new entrants enter the fray every day. But it was the pioneers of electronic slots that first blazed a trail into the virtual. Today, slot games like Rainbow Riches are hugely popular online, but this is actually a game from the Barcrest stable. Back in the 1980s and 90s, Barcrest games dominated the fruit machine sector, and while the online age might be associated more with developers like NetEnt and Microgaming, Barcrest remains a key player that knows more about the industry than anyone.

The point is, the online gambling market is huge. There are millions of players spread across the globe, and it's an industry that generates around $50 billion every year. In other words, there is room for everyone, and healthy competition between the developers is good news for all those consumers. There are hundreds of online casinos, each of which has hundreds, or even thousands of different slots games.

Where next?
Fruit machines have evolved dramatically through the electronic and digital eras, but for all that, the essential concept created by Charles Fey all those years ago remains at their heart. From a gameplay perspective, however, the biggest change of all could be one that is arriving right now.

Legislation from Nevada has permitted developers to increase the skill-based component of slots games. This means the spinning of the reels will take on steadily less significance compared with peripheral activities in the bonus games.

Another major area of development is in the rise of virtual reality. 3D slots played in virtual casinos where you physically reach out to pull the lever represent an intriguing blend of traditional gameplay with the most cutting edge technology. Fruit machines will undoubtedly go through plenty more changes in the years to come.

---