Enjoy Classics on your Smartphone
with Modern Gaming Technology
---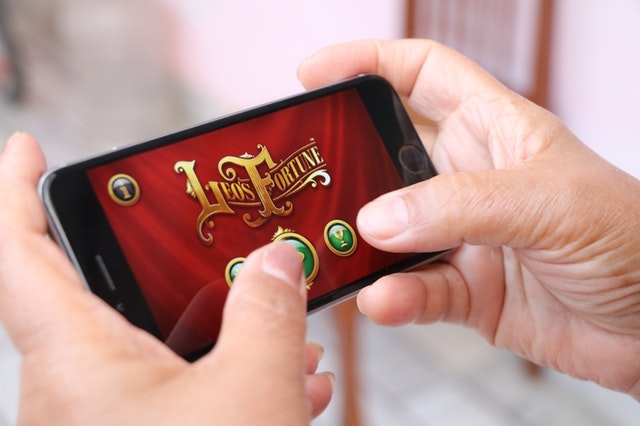 Years ago, if you wanted to play classic card games such as poker or blackjack, you could either gather up a group of friends at your house or take a trip across the country to play in an exciting setting. Today, however, thanks to modern technology, we have access to hundreds of thousands of games in the palm of our hand thanks to the innovative gaming technology on smartphones.

These days, it is easy to access popular games such as slots, blackjack, and poker on your device. You have the option of playing for fun, playing for points that can redeem for prizes, or even playing for real cash. Today, it is estimated that there are more than 164 million people around the world using their mobile phones and tablets to play classic and modernized games, and that number is sure to grow as technology continues to improve.

Why do we stay on our smartphones so much? That question has been looming over the heads of avid smartphone users for several years now, even before gaming became so popular. The subject is actually part of many scientific studies that suggest that playing games on our phones can help calm feelings of isolation for some people.

Adam Alter, who is the author of the book Irresistible, which focuses on our compulsion with technology, stated that playing the Vegas-style games for fun with no real prizes involved were just as enjoyable to himself and his friends as playing for real money.

Alter stated that, "Instead of winning money, I would win small rewards in the form of bells and flashing lights." And while it might sound very trivial to some, "In those moments of loneliness, they scratched a psychological itch."

So, it's not just the games that pay off that we love to play, but basically any game that brings us happiness and provides us with that small surge of excitement whenever we win. And, the games are becoming more advanced as time goes on. There is even an iPhone app available named Toreba that allows you to play an actual claw machine game to win prizes such as stuffed animals or jewelry.

The app is free and you get 5 free tries when you sign up. After that, you must pay for each turn at the claw. If you are fortunate enough to win, the item is shipped out to you. While it may seem simple and nearly impossible to win, you can't deny that it is truly an advancement in virtual gaming.

It's hard to say what the future holds for smartphone owners and those who love to play mobile games. We already have the advantage of playing classic card games anywhere we go, as long as there is an Internet connection available. So, enjoy taking a chance to win big while you are waiting in line at the grocery store, or play for fun against your online friends while you are waiting for your food at your favorite restaurant. Playing games on your phone is a great way to pass the time and make life a little less boring.

---