• Ladbrokes and Coral owner, Entain, fined for continued failing to protect customers after a previous fine 3 years earlier for the same issue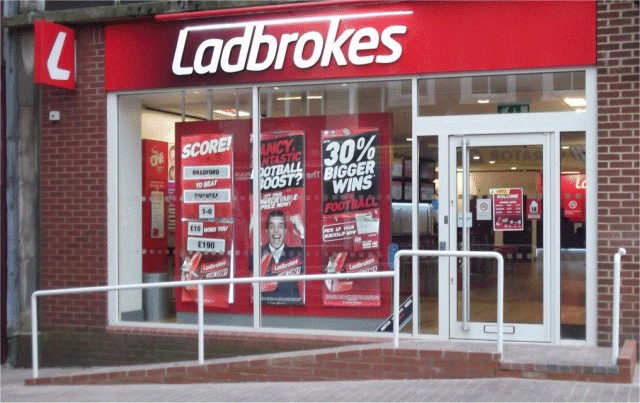 Entain, the gambling firm behind Ladbrokes and Coral, could lose its licence to operate in the UK after it was told to pay a record £17m settlement over its inaction as individual customers spent hundreds of thousands of pounds.

The Gambling Commission highlighted multiple failings in Entain's online and high street business, all of which occurred after the government announced a review of gambling laws that has led the industry to promise to improve controls to tackle addiction and prevent money laundering.

Entain will pay £14.0m for failings from LC International Limited (LCI), which runs Entain's online brands including Ladbrokes.com, Coral.co.uk and Foxybingo.com. The remaining £3.0m is for the Ladbrokes Betting & Gaming Limited (LBG) land-based business, which operates 2,746 betting shops across Great Britain.

The "completely unacceptable" incidents, which triggered Entain's second regulatory settlement in three years, included carrying out just one chat interaction with a customer who spent long periods gambling in the middle of the night over 18 months, depositing £230,845.

Another customer who was blocked from betting with Coral over concerns about their betting was allowed to set up another account with a different Entain brand and deposit £30,000 in a day.

A third individual was allowed to deposit £742,000 in 14 months without appropriate checks on what they could afford, while another, who was known to live in social housing, was allowed to deposit £186,000 in six months without sufficient checks.

In a series of other incidents, customers lost hundreds of thousands of pounds, without being subjected to checks on their source of funds.

The failings took place as the industry lobby group, the Betting and Gaming Council, was publicly pushing back against proposals designed to prevent vulnerable people incurring punishing losses, such as strict affordability checks.

As a result of the failings, Gambling Commission chief executive Andrew Rhodes warned that the regulator could revoke Entain's licence in the event of further failings, particularly as the business had also paid a £5.9m penalty for similar failings in 2019. Entain, meanwhile, noted that the failings had come before a number of new responsible gambling initiatives, such as the launch of its ARC player protection tool.

"This is the second time this operator has fallen foul of rules in place to make gambling safer and crime free," said the regulator's chief executive, Andrew Rhode.

The commission has never revoked a major operator's permission to take bets in Great Britain but has the power to do so, or to suspend temporarily its licence to operate.

A spokesperson for the Betting & Gaming Council said: "We believe enhanced spending checks should be used online to identify those showing signs of problem gambling and to focus in on those at risk, so swift interventions can take place.

"But it is essential this is targeted […] so we don't interfere with the personal freedoms of the vast majority of people who gamble safely and responsibly, as research shows that 90% of people do not comply with requests for information.

Entain was found to have placed excessive reliance on open-source information in certain cases. This included a player who was believed to be wealthy based on assumptions made during open-source checks, but, prior to a SoF request in August 2020, no evidence had been obtained to show that the assumed wealth was being used to fund the account. The customer deposited £140,700 in the period with an overall net loss of £60,300.