The Evolution of Online Casinos
---

Did you know the first European casino was established in Venezia in 1638?  It was initially a part-theatre, part-casino arrangement where bets were wagered during performance breaks. The location also explains why the term casino is a literal translation from Italian meaning 'little house'. Until this very day, players often refer to the casino as the house. Yet nowadays, that doesn't necessarily refer to a physical building at all.

The digital age and the evolution of the internet ushered in the rise of online industries. Casinos certainly embraced this shift. While land-based casinos are still well established in cities and tourist hotspots worldwide, online casinos have gone from strength to strength. A land-based and online casino do share the same concept, but they provide uniquely different experiences for the player. The fact that online casinos visits are on the rise indicates that players are quite keen on their digital playing experiences.

With that said, we've collaborated with bgo casino to highlight some of the key differences players can expect from their physical and digital game sessions. Which one is your personal preference?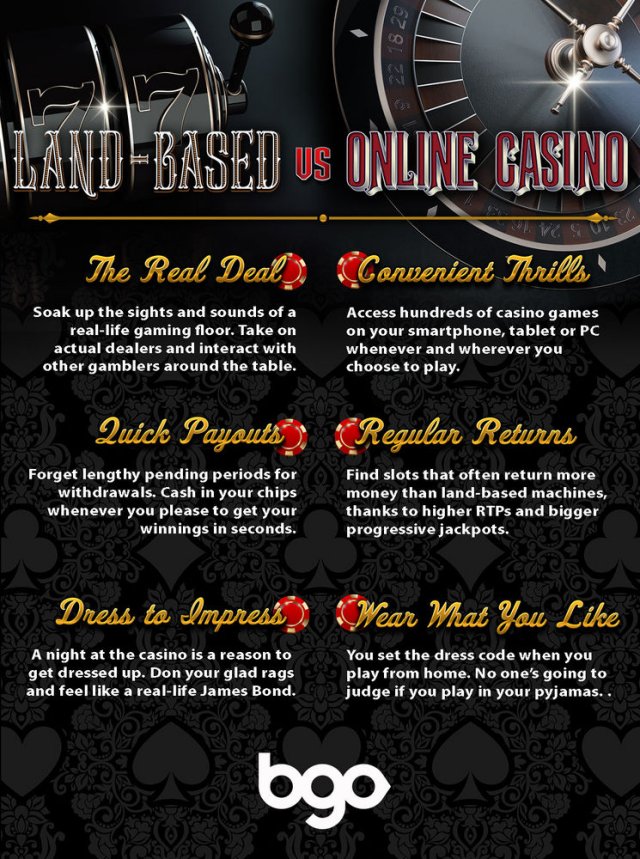 ---