The Future of UK Gaming - Online Casino Trends for 2020
---
2019 is coming to a close and there is no doubt that the power of online casinos has increased through it and shows no signs of stopping the march. Figures released in the Gambling Commission's annual industry report that shows the amount of action and profit for all UK gambling activity, strongly supports this. The year to March 2019 showed that both online casino games and online slots revenue was up 6% to £3.1bn on wagers of £90bn. Profit from betting was down 10% showing what the strength of intensive competition can do to your baseline when there are no fixed odds.

5G Development

Of course the first thing on developers minds at the big software houses is how to get casino games more interactive, a tricky problem they have failed to develop fully over 20 years of trying. Realistically they are still going to be stuck with this problem even if VR sets become cheap and reliable because old fashioned casino games are not multi-player by nature, unlike poker. In poker you really can be immersed in the action at the table with ever greater speeds and with a headset on you'll be able to see the other players and that will become a live real life feed.

On the other hand slots are going to be upgraded in their user involvement by the extra level of bonus material and interaction afforded by new levels of speed. Scientific Games for instance have got their hands on the permissions to a great name of the late 1970s and early 80s, Space Invaders. In mid play you get to pit your dexterity skills in an actual game of Space Invaders where you can shoot little space invader critters to get bonus spins. If you are over 50 you can remember, for everyone else its a piece of living history.

Then there are all sorts of film clips in high definition that come with themed slots. The new 2020 James Bond movie, No Time To Die, will feature as they have sold the rights to all future films as well as all the James Bonds of the past, present and future. And everyone else in the movies. JB will be reeling in his grave. Expect more and more complex character based games with detailed interactive action scene that you can participate in. Its all about drawing the punter in and keep them wanting more by being part of a virtual world.

Politics

One thing that is certain is that the attraction government has had to ever increasing tax revenue from remote gambling is going to be over-shadowed by popularist politics. Much as the treasury wants you to lose money online so that they can take their piece of the action, the front line politicians of all parties want sound bites and good copy. And nothing sounds better than hurting gambling companies, whether it makes sense or not. They don't care. Expect to hear of restrictions on the amount of money that players can gamble on every spin of the reel, not least because the snobs and toffs look down on people playing "slots" or "machines". The poor people have to be told what to do but if you want to lose five grand a hand at Bacarrat then thats okay, after all, Sean Conery as James Bond played it. So it must be okay.

Once unleashed the special committee of MPs will be after other parts of online gaming ecosystem. Gambling with money using Paypal and credit cards is going to come under a lot of pressure and there seems no defense the gaming lobby can put up to that. Against public opinion its a fight that's just waiting for the result to be declared.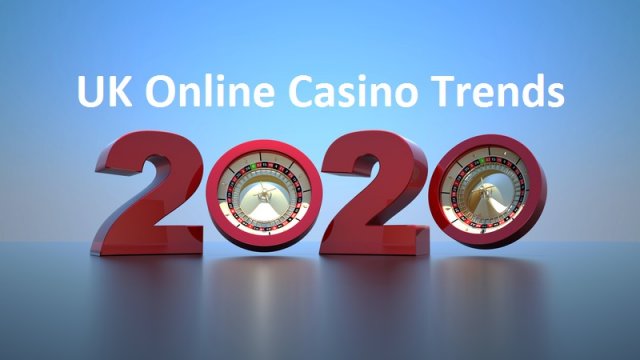 Mobile Gaming

Whilst traditional online casino gaming will stay with us for a long time, device specific games are the thing of 2020. Simpler versions of existing software that make full use of the limited screen size will be ramped up. Speeds will not be an issue with mobile data speeds becoming faster than many a land line connection. Connecting mobile users together so that they can see that they are playing with their friends at the same table is very soon to be added to all the big suppliers in gaming software.

AI for online casino gambling

As with everything else the technicians are trying to get AI (artificial intelligence) algorithms to get to know individual players habits so that they can be offered special bonuses whilst they are online. This has been developed for some time in the sports betting side and the transfer to casino style gaming is just a natural progression. At some stage these will be restricted by law but for now its the wild west when it comes to triggering the gambling interest of players.

Brexit

And so finally the "B" word. The Europeans will suddenly have massive power to exclude UK based online gambling firms if ever the UK leaves the European Union. And countries like Germany and Sweden will jump at the chance because they have never accepted the pan-European rights of gambling operators based in other European countries, even though it is the law!

---