Most Played Online Casino Games This Year
---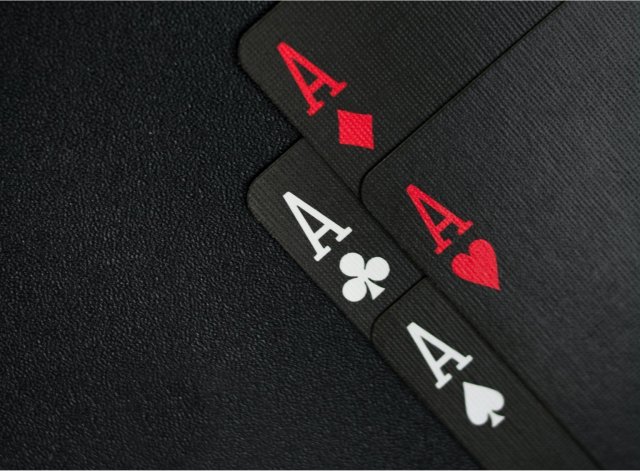 Online casinos have been continually gaining popularity over the last few years but the current global circumstances have helped the industry reach a whole new level. With so many land-based venues being shut down both temporarily and permanently, players have turned to the online approach which is more convenient for several reasons. Not only can users avoid contact with other people and play from the comfort of their homes but they also have a much wider array of games to choose from. So, what are some of the most played online casino games that players have opted for this year? Keep on reading to find out. 


Poker

A timeless classic, poker has been around for ages and it's still going strong. The goal in poker is simple – you need to have the best hand out of all the players, with your two private cards and five community ones. While the premise is simple, winning in poker isn't quite so straightforward. Players come up with various strategies that might help them win and they constantly work on improving their skills so that they can go head-to-head with the best of them. With so many types and countless tournaments taking place, there is always an opportunity to play a game of poker.


Video poker

Another form of poker that is quite popular is video poker. Most video poker games use a standard 52-card deck but there are some that also include the joker card. Once you make your wager, the machine will randomly give you five cards. You need to decide if you will keep them all, discard some or all. The cards you choose to discard will be replaced with cards from the same deck and that will be your final hand that decides whether you win or not. There are different types of video poker and you can also find progressive video poker games that offer larger jackpots.


Slots

Seeing as how slots usually don't require any type of strategy, it should come as no surprise that this game is so popular. Slot games are available in thousands of variations and themes so you'll probably be able to find something that matches your interests, whether it's from films, sports, or food. However, as these games are so diverse, you want to familiarize yourself with the rules and conditions of every slot machine you decide to take for a spin. Some offer bonuses and in-game deals so it's important to check the terms you must meet in order to benefit from these promotions.


Baccarat

Baccarat is a game that has also been popular this year. One of the reasons is surely the simplicity of the game. Even though it comes in several variants like mini-baccarat, speed baccarat, punto banco and baccarat squeeze, there are only three outcomes to the game. With that in mind, you can bet on the player, the banker, or a tie. If you've never tried this game, you can see a selection of baccarat games here and do your best to guess which player will get a total closest to nine. You can even find some high-stakes games if you opt for baccarat.


Blackjack

Blackjack is another favorite among online casino players. Also known as twenty-one, the goal here is to get a total card value of 21 or come as close to it as possible without going over it. As you are going against a dealer, you want to be closer to 21 than your opponent. The rules are very easy to understand and the game is quite fun, which is why so many people like to play it. There are different variations including Spanish blackjack and double exposure blackjack, so you can try out a few different approaches until you find the one you like best.


Roulette

Players also like playing roulette in online casinos. This game doesn't require plenty of knowledge, as you have to predict where the ball will land on the roulette wheel once it's been spun. There are some safe bets you can make, such as betting solely on black or odd numbers. On the other hand, the amount you can win depends on whether you opt for a low-risk or high-risk bet. The most common versions are European, French and American roulette. The American version has the double zero which creates a greater house edge, so you might want to steer clear of it if you're looking to increase your chances of winning.


Dice

Finishing off on what might be the easiest game on this list, betting on dice is popular as well. No particular skill or experience is necessary to play this game. Small cubes with six faces are thrown and your goal is to predict the outcome. Whoever is correct is the winner.

That concludes our overview of some of the most played online casino games this year. Did your favorite make the list? Which online casino game do you like the most and what would you like to try next?

---