How Gamstop Has Influenced the
British Gambling Industry
---

The UK is a strong market where online gambling has been thriving for quite a long time, and right now, there are a lot of online casinos that have all kinds of different games that they offer to their players. All of the sites have different gambling services for their players and most of them are top tier having a UK gambling regulation. Their websites are easy to navigate and use and offers are extremely appealing, which is why the gambling addiction rate is growing on an ongoing basis. Because of the high addictiveness of online gambling sites UK based, Gamstop was introduced and many gambling websites were forced into implementing it in their online casino as an option available to players.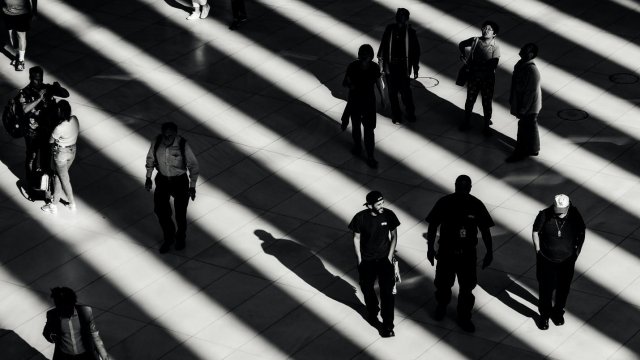 Gamstop UK Gambling Influence

Ever since it was released in 2018, Gamstop has been implemented in many online casino websites and it's a service that acts as a self-ban or self-exclusion from online gambling. It's within the UK gambling laws and while it's not beneficial for the online gambling industry, it's voluntary and UK based websites have to have this option so that addicts who recognize the problem can do something about it and help themselves. The UK gambling commission realized that there are a lot of gambling problems among the population and recognized Gamstop as a positive tool to manage this problem and at least limit the gambling options for people who want to get rid of their gambling issues. The number of people who are signing up for Gamstop has been steadily increasing for the past few years, it's not a foolproof way of solving the gambling problems because there are some ways around it.

How Gamstop works on UK Gambling Sites

Since it's a self-exclusion program, you'll have to voluntarily sign up for it and pick an option of how long you want to ban yourself from online gambling. There are 3 options that are offered and you can choose to be excluded for 6 months, 1 year or 5 years. Once you pick one of these options and fill out your information, you won't be able to sign in to your account or sign up on another website because the information you put in about yourself is entered into a database that all online casinos have and they won't allow you to play any of their games. Once you've signed up for the service and picked a time frame, there's no going back, so think long and hard before you decide to go for it.

Gamstop Pros and Cons


| | |
| --- | --- |
| Pros | Cons |
| Excellent first move to address your gambling problems | No going back on your decision |
| Available in all the best UK online casinos | Possible to get forced into signing up for it |
| A scheme with a great cause aiming to help people | Relatively easy to figure a way around it |
| Excellent customer support | Possibility of remaining banned by many sites after the exclusion period ends |

Downsides of Gamstop

The problem is that there is a UK casino not on Gamstop and it's the reason why it has its flaws. So if you've decided that you have a problem and signed up voluntarily to prevent yourself from gambling than that's great but if you were forced into it by someone, you could circumvent the ban quite easily by finding some sites not covered on Gamstop and checking if they are available for UK players. There are a bunch of non gamstop sites that are available for many countries worldwide, which is why it's quite easy to go around the self-exclusion scheme and still gamble online. So the main question if you want to gamble online isn't "can you cancel Gamstop" but it's "how to find sites not registered with Gamstop". It's not a hard task at all because there are a lot of websites not on Gamstop and getting to them is a piece of cake in most cases and we prepared a list of them that you can use.

Gamstop Consequences on Gambling in the UK

As it increases in popularity and many players are getting themselves excluded from being able to join online casinos that are based in the UK, the online gambling industry in the UK is taking a minor hit because a lot of their top players are going for the Gamstop service. Most people are joining up by their own free will, but sometimes there are reports that they are getting forced into it by their bosses or wives or people who don't like that they are gambling at all even if they don't have a problem. Overall, it's a great scheme that would work perfectly for people who voluntarily sign up for it and the UK is actually lowering the number of people who are having gambling problems so it might become mandatory on a global level in the future where the consequences would be much greater and harder to deal with. While there are some consequences right now for the online casinos, they aren't very dire and the entire industry will surely persevere. Besides, Gamstop isn't a ban on all online gambling websites because there are many sites not registered with Gamstop that people from the UK can use.

---