Betting on the World Cup 2018
---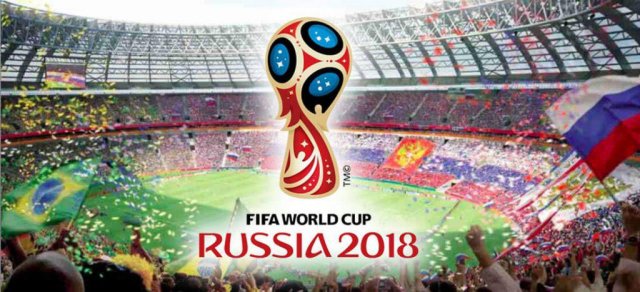 The excitement is building as the FIFA World Cup 2018 held in Russia quickly approaches. The world's largest tournament kicks off on the 14th of June and a lot of teams have already qualified. All of the top bookmakers have Germany as the favorites priced at +500 with England the 8th favorites. You can find huge promotions from the newest betting sites in the UK and if you fancy having a punt of England but it is probably money wasted if you look at the team's record in the event. They are priced at +2000 so you will win a tidy sum if they do pull off the miracle but your money would be wisely spent on other betting options.

It is no surprise to see Germany as the favorites due to the fact that they won the Confederations Cup this year. They will be hotly backed along with second favorites Brazil priced at +650. Spain and France are the joint third favorites priced at +800. Both teams are not as good as they were a few years back but they definitely have the players at their disposal to go all the way.

It is impossible to write off Argentina to win the 2018 World Cup as with Messi in your team anything is possible. The world's best player has not lived up to expectations in previous campaigns, could this be the one that he shows he can take his club form onto the international stage? They are priced at +900 and are definitely in contention to be crowned world champions.

Italy may not have the stars of the past but they have the mentality that is needed to win big tournaments. They could once again shock the world but they will need a bit of luck on their side if they are going to beat the teams ahead of them. They are joint fifth at +1600 alongside Belgium who many predict that 2018 could be very special for. It is a golden generation and probably the best chance in the history of the national team to be crowned champions. With the likes of Hazard, Lukaku, Antwerp, and Vertonghen in their team they are strong in all areas.

If you are looking for possible underdogs that can win the 2018 Russia FIFA World Cup then you should consider having a punt on Colombia. They are priced at +2500 and have the ability on their day to beat anyone. They drew earlier in the year against favorites Germany and if they can get momentum on their side they could be the shock winners.

If you are looking for a huge underdog that could do the same feat that Leicester City achieved when winning the Premier League, Iceland maybe that team. They are the smallest ever nation to qualify for the World Cup and are priced at +50000. If they did make the impossible and you backed them, you would make a crazy amount of money.